Entrepreneurs float ideas for Dudley Square business incubator
Yawu Miller | 3/12/2014, 10:48 a.m.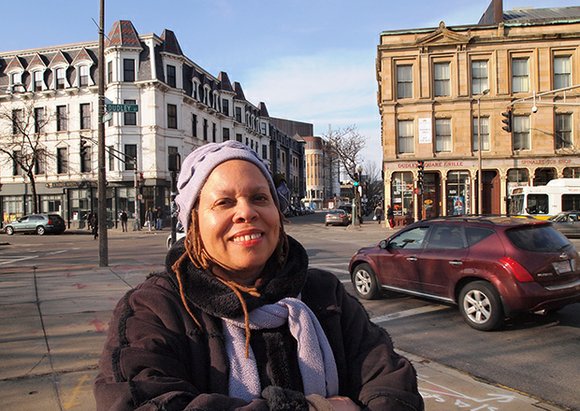 Architect and urban planner Gilead Rosenweig, who heads a nonprofit organization called Smarter in the City, told the Boston Globe in January that he plans to have an incubator space up in running in Dudley Square by June. On his website, he lists The Boston Foundation among his supporters.
The Dorchester Bay Economic Development Corporation is planning to launch a tech startup called The Dream Factory in a 22,000-square-foot building under renovation on Quincy Street, not far from Dudley Square.
Other prospective businesses and nonprofits have approached Dudley Square Main Streets Executive Director Joyce Stanley with plans to open business innovation centers, she says.
"Everybody heard it when the mayor said he wants business innovation districts," she commented.
Price says an innovation center would help entrepreneurs with a diverse range of businesses to set up shop in Dudley Square.
"Some people outside the community are skeptical that there are large numbers of entrepreneurs in Roxbury," Price said. "You don't see a diversity of businesses in Dudley."
But Price says Nuestra is currently working with people interested in opening a wide range of businesses including a cafe, an optometry shop and art gallery. The CDC is currently hosting an eight-week training program for entrepreneurs seeking to start or grow a business. As part of the second cycle of Nuestra's Innovation Challenge, 19 entrepreneurs are honing their business plans before they make their pitch to a panel of investors.
The diversity of businesses interested in opening in the Dudley area will go a long way toward improving the Dudley business district, Stanley says.
"We need destination kinds of businesses, like cafes, computer labs, a jazz club," she commented. "We need people staying in Dudley after 5 o'clock. Once you get one business to make that investment, it will spin off other types of businesses."