Parking may be casualty of Dudley development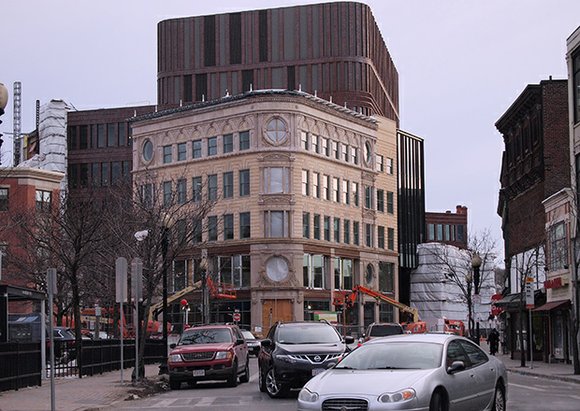 Shen said he thinks people working in Dudley could be persuaded to park as far away as the parking garage at Crosstown, at the corner of Melnea Cass Boulevard and Massachusetts Avenue.
Stanley agrees that the city should apply a number of strategies to the area's parking woes.
"Meters, more enforcement and more employee parking," Stanley says. "The city says they don't have employee parking on public lots, but there are models for that."
In the long-term, the BRA is planning to issue a request for proposals for the development of the lot currently occupied by the old Area B police substation.
"Based on planning work that has already been done in the neighborhood with the Dudley Vision Task Force, we have a general vision for the site as a location for a mixed-use project, which would likely include a number of new uses including retail, parking and office space," said BRA spokeswoman Melina Schuler in an email to the Banner.
If there's a silver lining on the situation, the opening of the Ferdinand Building will pay at least one dividend to people attempting to park in Dudley Square.
"At least all the construction trucks will be gone," Stanley says.