Local entrepreneurs see profits in 'virgin hair'
Shanice Maxwell | 3/6/2014, 6 a.m.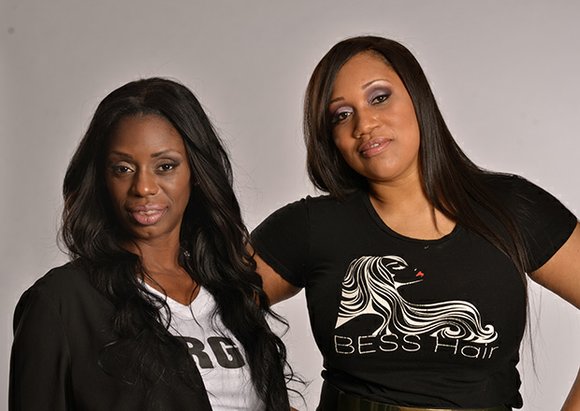 With every consultation and installment of BESS Hair products, its founders said they make it a point to develop relationships with their clients so they can plant seeds that will help women actualize not only their ambitions, but their potential.
"It feels good to get the approval from the people we admire and others in the industry and see a change in women after they've worked with us. This lets us know we're on the right track," said Graham.
Tips for Aspiring Entrepreneurs from BESS Hair founders Labelle Armstrong and Rena Graham
Follow your passion
There will come a time when you don't make money building your business and/or business is slow. Then is when you may ask yourself what you got yourself into. That is OK and normal. Still, don't give up — it is your passion that keeps you driven at all times. Money will come and go but you can't buy passion.
Learn your market
Do your research and stay current in the happenings of your industry. This will allow you to always give your consumers what they need and want. Exceed their expectations and they'll not only come back for more — they will bring others along to invest in your product. Also, don't be afraid to diversify and expand your market and to go beyond your original target demographic and location.
Create a detailed plan
Write your ideas down in full detail. A business plan is a necessary tool that is essential to the organization and success of implementing your plan of action. Without this your business and your road to success will have a rocky start, if it has one at all.
Network to Success
Networking is not limited to your local market. Use the Internet, social media, events of all sorts and other opportunities that will allow you to connect with people both inside and outside of your industry. These will be people who may want to invest in your business as well as those that can potentially help you elevate your business to new levels.
Think positively
Simply put, always believe in yourself and your team. Sometimes you won't have the support of others or the support you think you should have and/or deserve. Still, hold you and your team down no matter what.