Primary care physician: The CEO of your health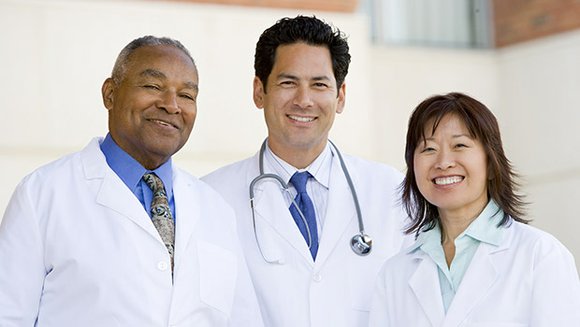 Of all the health care choices, one of the most essential is choosing a primary care provider. That's no easy task.
Primary care — considered the portal of entry to the health care system — is responsible for the health of the greatest number of patients and provides the widest array of services. People flock to their doctors for colds, aches and pains, immunizations, screening tests and medication. Coughs that don't abate, rashes that persevere, even broken bones all wind up in a doctor's office or clinic.
PCPs have their hands full. They diagnose everything from high blood pressure to diabetes to cardiovascular diseases and make referrals to other providers. In a sense, PCPs are CEOs, having the overall responsibility of managing their patients' total care.
The problem is choosing a PCP that fits your personal needs and personality.
Not only is it difficult to find a PCP that is accepting new patients, what to look for in a doctor can be equally daunting. Personal preferences prevail. Gender and age can be a factor. People might have a higher comfort with a doctor of the same sex. Some might prefer a younger doctor more likely to be up-to-date with newer treatments while others may relish the attention of a more experienced doctor.
Hospital affiliation, location and access are also important. Even race or ethnicity often plays a role. People are sometimes more comfortable with someone who looks like them.
Further complicating a choice in PCP is that there's more than one type.
An internist is a doctor of adult medicine, while a pediatrician tends to the needs of children. Geriatricians confine their care to the elderly. Family practitioners, on the other hand, provide comprehensive medical and surgical care for the individual and family regardless of age. In some organizations the gynecologist is considered the PCP for females.
Non-physician providers, such as nurse practitioners and physician assistants, round out the PCP players.
All doctors must be licensed to practice in their state. State medical licensure sets the minimum competency requirements to diagnose and treat patients, but it is not specialty specific. Board certification on the other hand, is an indicator of a doctor's expertise in a particular specialty or subspecialty.
To become board certified a doctor must pass a written and sometimes an oral examination administered by the member board in his or her specialty, such as family practice and pediatrics.
Several sources are available to help choose a PCP. Word of mouth and recommendations from family and friends are often reliable. Other sources are one's health plan and local medical societies. In Massachusetts, consumers can contact the Massachusetts Board of Registration at (800) 377-0550 to examine a physician's profile. Another source is the Massachusetts Health Quality Partners, a coalition that helps consumers take an active role in making informed decisions about their health care. The MHQ Partners recently launched a new user-friendly website that enables patients to search and compare over 400 primary care doctors' offices across the state.
Step number one is to identify a provider. It's the second step that gets tricky and often cannot be completed until the first visit.