Want to be a homeowner? Get to know MassHousing, the Commonwealth's Affordable Housing Bank
Sponsored By MassHousing
Sponsored by MassHousing | 7/15/2014, 12:47 p.m.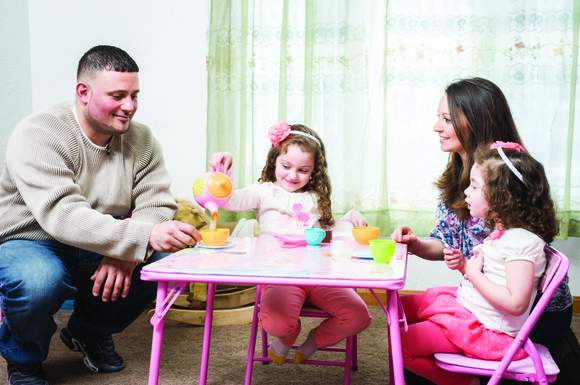 Do you want to own your own home but think you can't afford it? Think again. There is a path that can take you from renter to homeowner. All it requires is a commitment to learn about the process and to find the right partners along the way who can help you get a loan you can truly afford for the long term.
The most critical steps along the way to homeownership are to become an educated consumer and to obtain a loan from a trusted, reputable mortgage lender.
MassHousing can be the first place you go to learn about the home buying process and can also be the lender which provides the financing you need to purchase your own home. While a conventional bank or mortgage lender focuses on making a profit, MassHousing is unique. It is a quasi-governmental agency with a public mission to provide homeownership opportunities for low and moderate-income residents who have good credit, meet income guidelines and can afford a monthly mortgage payment. Historically these consumers have been overlooked or underserved by conventional lenders.

More recently, subprime and predatory lenders made loans which many homebuyers with modest incomes could simply not afford, which led to the housing and foreclosure crises. After the housing crisis, many lenders went out of business, while others drastically reduced their lending. In contrast, in the years of the recession (roughly 2008 to 2012) MassHousing had several years in which the Agency set new records for the number of loans it made to low- and moderate-income homebuyers and homeowners.
More than just a lender, MassHousing is also an educational resource for people who want to understand better the process of buying a home. MassHousing has a long and distinguished history of providing quality, fixed-rate mortgages to low- and moderate-income homebuyers who are employed full-time, have good credit and meet other eligibility criteria.
MassHousing may not be a household name for many people, since the Agency does not have any branches and does not make loans directly to consumers. Instead, MassHousing partners with more than 160 Agency-approved banks, mortgage lenders and credit unions across Massachusetts. They handle the paperwork for customers who apply for one of MassHousing's predictable 30-year, fixed-rate loans that have down payment options as low as 3% and competitive interest rates.
While many conventional mortgage lenders require higher down payments – some as high as 20 percent of the home's purchase price – MassHousing's low down payment options allow the homebuyer more flexibility with their finances. Instead of becoming "house rich but cash poor,'' MassHousing's borrowers typically have savings they can rely on to comfortably run their households and meet unexpected expenses that sometimes come with owning a home.
MassHousing borrowers who make a down payment of less than 20% of the purchase price of the home (which is most homebuyers) receive a very rare and valuable benefit: MassHousing's MI Plus™, an enhanced mortgage insurance policy that helps pay the borrower's mortgage loan for up to six months in the event they lose their job. By contrast, the mortgage insurance premium that a conventional lender requires the borrower to pay provides no benefits to the borrower.