Burke High School graduate discusses stint on Libyan basketball team during uprising
Shanice Maxwell | 7/2/2014, 11:29 a.m.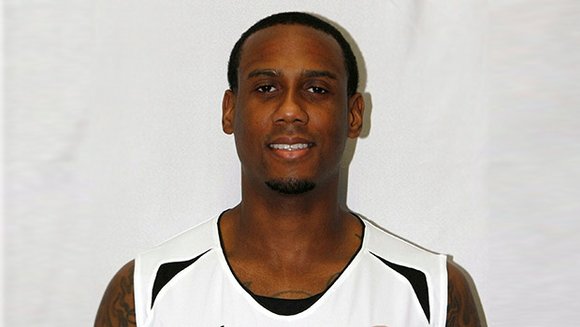 "I never let anyone tell me I couldn't do anything," he said. "I'm not playing ball for myself. I want these kids to be better than me."
Owumi also challenged the older members to pursue their dreams passionately and never give up. Citing his renewed faith in God and family support system, he charged them to draw on the things that can give them strength when faced with difficulties in that pursuit.
"Whatever you envision in your heart and in your mind is possible," said Owumi, wiping tears from his eyes.
Speaking with no prewritten script, Owumi's words were filled with hope, inspiration, courage, leadership, fortitude, tenacity and opportunity.
Owumi went on to answer questions from the audience about how the experience changed him, his future plans, how he transitioned from his life in Libya, what playing basketball overseas is like, if he plans to continue giving motivational talks to groups, and so on. He answered each question candidly, adding touches of humor in just the right places.
Afterward, some of the young listeners shared their impressions.
"Now that I've heard Alex speak I'm going to pay attention and try harder in every class, especially math because like he said, every subject is important," said K'Danse McGee, 10, who dreams of being a fashion designer.
"When he was in Libya, that was insane!" said Joel Ortiz, 16, of Allston. "He was stranded there for a few weeks and he didn't eat or anything. It made me feel bad, but he made it. He loves his family and they basically inspired him to live and that's amazing. I can't wait to read this book and learn about his life."
Now playing for the Worcester Wolves in England, and with hopes to build a school in his family's hometown in Nigeria and start a film and production company, the multitalented Owumi's days of paying it forward are far from over.
In fact, he's just getting warmed up.