Robert H. Carter: pioneering black pharmacist, entrepreneur- Black History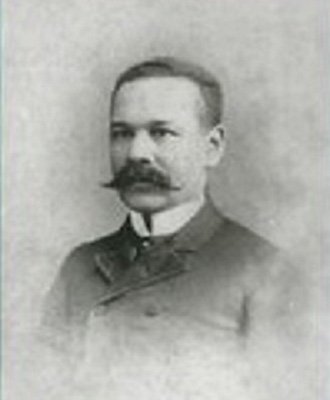 In 1876, the Carters moved to 135 Purchase St. There, the pharmacist established his first drugstore. In an advertisement he placed in the New Bedford Evening Standard Times on Nov. 11 that year, Carter vowed to give his "personal attention to the compounding of physicians' prescriptions." He assured potential customers, "All medicines dispensed can be relied upon, both for quality and the accuracy with which they are prepared." Carter added, "With close application to my business and a careful interest to the wants of my customers, I shall strive to gain for my store a first-class reputation. A share of the public patronage is respectfully solicited."

The Massachusetts Board of Registry in Pharmacy was established in 1885. Carter had at least three consecutive years of practical experience as a pharmacist by then, qualifying him for board certification without the requirement of taking an examination. Consequently, the board certified him as a registered pharmacist on Jan. 5, 1886, making him, undoubtedly, the first African American certified pharmacist in Massachusetts. According to the 1880 U.S. Census, there were only 18,697 African Americans in Massachusetts.
Carter owned a drugstore in New Bedford for 20 years — the first 13 years on Purchase St., then seven on Kempton St. Between 1896 and 1897, he ventured out to the Boston area, and became active in community affairs. He attended a reception and banquet at Odd Fellows Hall in Cambridgeport on Jan. 21, 1897 in honor of attorney Clement G. Morgan after he became the first African American elected to the Cambridge Board of Aldermen. The 1898 directory for Cambridge listed Robert H. Carter as a druggist, doing business at 111 Harvard St.

By that time, the Carter family had moved to 393 Northampton St. in Roxbury. Around 1901 the pharmacist established an apothecary, Robert H. Carter & Co., at 1443 Tremont St. in Roxbury. His company remained in business until about 1905. Carter and his family had returned to his hometown by 1906, as that year's New Bedford directory listed him as a "drug clerk" conducting business at 1 Pleasant St.

Carter kept a notebook or "formulary" containing 119 of his handwritten entries for compounding medicines, potions, insect and animal poisons, and various household substances. Included in those entries are compounds for toothache drops, cough syrup, pain killers, bug and moth poison, rat poison, and silver and brass polish.

Carter was a founding member of the Massachusetts Pharmaceutical Association, as well as a member of the Boston Druggist Association and Booker T. Washington's National Negro Business League. A Mason of the Prince Hall Grand Lodge, he became a Junior Grand Warden of the brotherhood in December 1895. He was also an Odd Fellow and a member of the Knights of Pythias.
Carter died of tuberculosis at his home, at 71 Foster St., on Jan. 13, 1908. He is buried at Oak Grove Cemetery in New Bedford.