Robert H. Carter: pioneering black pharmacist, entrepreneur- Black History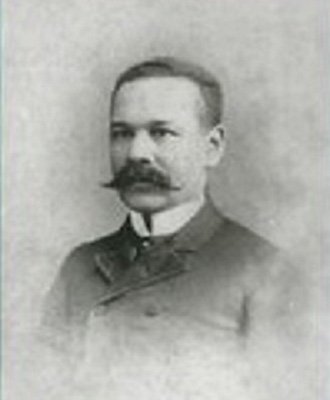 Robert H. Carter is believed to be the first African American certified pharmacist in Massachusetts. During the period from 1876 to 1907 he owned drugstores in New Bedford and Boston. Back then drugstores did not have a huge inventory of prefabricated drugs as are available today at CVS, Rite Aid or Walgreens. Pharmacists had to be able to formulate medications for doctors' prescriptions.
Carter was born in New Bedford on Jan. 12, 1847, the second of three children. His parents Sarah (Taylor) Carter and Robert H. Carter Sr. were free Virginians, but they decided to improve their lot in 1846 by moving to New Bedford from Alexandria, Va. — a major port and market in the slave trade. Carter's parents were able to find work in New Bedford, his mother as a seamstress and his father as a baker.
Only a year and a half after settling into their new home at 26 Chancery St. with Carter's older sister Ann Elizabeth, his father died of cholera, leaving the child's mother and uncle, Richard Carter, to raise him.
Robert Carter attended New Bedford High School, where he was one of only 10 enrolled African American students. As a teenager, he worked as a drugstore delivery boy for New Bedford pharmacist William P. S. Cadwell. One cold winter afternoon after school, he was shoveling snow in front of Cadwell's Drugstore, at 49 Purchase St., when, to his surprise, he found a wallet containing $400 — a large sum of money in those days. Instead of keeping the cash and remaining mum about his new discovery, he turned the wallet over to his employer. His boss knew the wallet's owner, George Howland Jr., the first president of the New Bedford Five Cents Savings Bank, and returned it to him.

Cadwell made note of Carter's honesty, and when the teenager graduated from New Bedford High School in 1866, he rewarded him with a two-year apprenticeship in pharmacy. Carter immediately began his pharmaceutical career under Cadwell's tutelage. He was paid $2.00 a week for the first six months, $2.50 a week for the next six months, and $4.00 a week for the last 12 months. At that time, pharmacists themselves manually composed or compounded all drugs. Carter diligently studied a textbook on the compounding of medicines and mastered his trade by the age of 21.

On July 8, 1869, he married Parthenia M. Harris, a 20-year-old hairdresser from Norfolk, Va. Their wedding ceremony was performed by Reverend Richard Vaughn at the Second Baptist Church in New Bedford. Parthenia gave birth to six children: Robert Lindsey, on May 4, 1871; Estelle May, on Dec. 15, 1873; Charles, on Oct. 15, 1875; George Thomas, on Feb. 19, 1878; Caroline, on Sept. 17, 1881, and Parthenia, on Oct. 30, 1885.

The couple's first child, Robert Lindsey Carter, became a physician and practiced in Boston briefly. In 1901, he maintained an office at the Music Hall Building, while residing at 329 Columbus Ave. in the South End.

Robert H. Carter worked for William Cadwell through the year 1872. The following year, E. H. Chisholm employed him as a pharmacist. During this period, Carter and his family lived at 66 Purchase St., where his wife, Parthenia, ran a successful hair care business.