Gov. Deval Patrick's budget prioritizes education, human services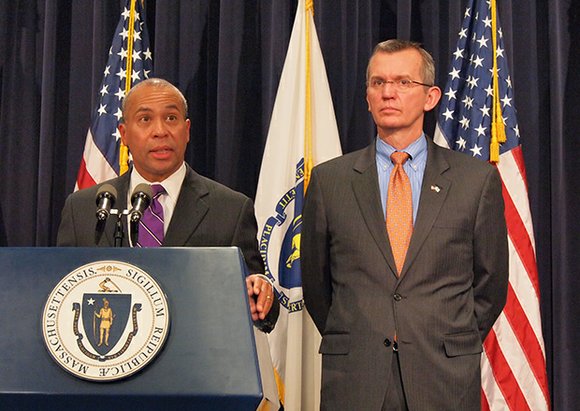 "I am concerned we are not seeing the money there we need for child and adolescent services and adult services in the Department of Mental Health — if those proposals go through there will be less money to fund services, there will be some clients that will lose services," Weekes said.
According to Weekes, about 200 children and families, as well as 250 adults, could lose services as a result of Patrick's proposal.
"That is not a good thing because for many children and families this is the safety net. If they can't get services from here it is unlikely to get it any place else," Weekes said. "They have no place else to go and that is what we should all be concerned about, eliminating services to people in the community that are the most vulnerable."
He is also very discouraged by a 3.6 percent cut in funding for the Employment Services Program, which helps support employment services for people with disabilities. He points out that people with disabilities have the highest rate of unemployment and the state's efforts are making a difference in this area, but will flounder without the necessary funding.
Overall, Patrick's budget proposal increases state spending 4.9 percent from 2014 to $36.4 billion, which he says is in line with the projected tax revenue growth of 4.9 percent.
Noah Berger, president of the Massachusetts Budget and Policy Center, said that the biggest challenge faced in the state's budget is that without a substantial increase in new tax revenue there is not enough money to make investments that can have a long-term impact.
Berger said the state is still struggling with the impact of tax cuts that reduced the tax rate on wage and salary from 5.95 percent to 5.3 percent, cut the tax rate applied to dividend and interest income from 12 percent to 5.3 percent and doubled the value of the personal tax exemption. The combined effect of these three cuts is a loss of $3 billion in annual revenue to the state.
"The long-term challenge for the Commonwealth is that living with the effects of the tax cuts and not having the revenue needed to make investments in our people and the economy is not going to be easy," Berger said.
According to numbers from the Massachusetts Budget and Policy Center, the state faces a gap of approximately $514 million between ongoing revenue and the cost of maintaining current services and commitments.
Patrick's budget overcomes this gap by using one-time revenue from sources including reserve accounts, the sale of gambling licenses and federal funds. However, his budget also proposes tax increases on items such as candy and soda that have been shot down by the House and the Senate in prior years.