January is Glaucoma Awareness Month
Comprehensive eye exams are key to controlling glaucoma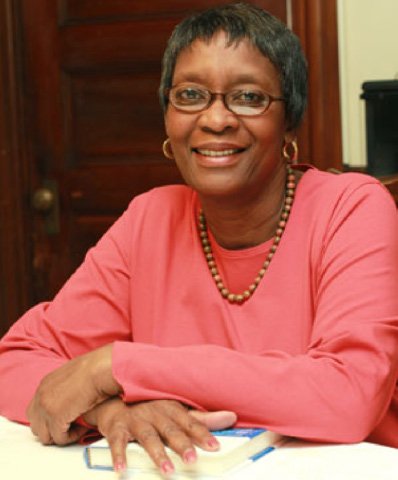 A person can be prescribed glasses or contact lenses to improve acuity, but that prescription will not improve one's glaucoma. "Likewise, If you need glasses, that doesn't mean that your eyes are unhealthy," Rhee said.
As the baby boomers age, they will undoubtedly cause an increase in the incidence of glaucoma. In response the Glaucoma Foundation teamed with the Alliance for Aging Research and Merck to develop TAKE (Take Action to Know your Eyes) on Glaucoma to teach consumers about the risk of glaucoma, the necessity of comprehensive eye exams, including dilation and proper management if diagnosed.
No one needs to tell Bishop John M. Borders, III, the senior pastor at Morning Star Baptist Church, about eye examinations. He is on a personal mission to save his eyesight. His problems started during childhood.
"I was hit in the eye during a rock fight when I was a little boy," he explained.
What Borders did not know at the time is that blunt trauma to the eye can cause glaucoma immediately or years later. The trauma, which can result in an accumulation of blood and debris, clogs the drainage canals of the eye.
Traumatic glaucoma has halted many a sports career. Kirby Puckett of the Minnesota Twins had his career cut short after being hit in the eye with a baseball.
Years after the accident, headaches and pain in the eye led Borders to have an eye examination. He did not have an easy time of it. His eye pressure could not be well maintained with eye drops.
"The pressure would go down and get back up," he said. Since the medication was not working well, he had laser surgery, but that was not the answer either.
He had to undergo several surgeries as well as procedures to break up scarring that resulted from the surgeries. The development of cataracts further complicated his recovery.
But a miracle was in the works. After multiple surgeries and follow-up treatment, Border's eye pressure has remained normal — and without the benefit of eye drops. He goes back every six months for a checkup. The only tell-tale sign of his condition is a drooping eyelid.
"It's a miracle that I can see," said Borders.
Ebisemiju now takes two different types of eye drops daily. She had surgery to improve the drainage in her left eye. So far so good although a cataract in her right eye is causing her concern.
In spite of everything, the glaucoma has not changed her lifestyle except for one thing — driving. People passing from behind on her left are particularly troublesome. "When you finally see them, they're right there," she explained. "That's scary."
She has given up on driving at night. "It's hard to read the signs," she said.
What's your risk of glaucoma?
African Americans and Hispanics
People over age 60
Those who have family members with glaucoma
Those who have sustained eye injuries, particularly blunt trauma
People with thin central cornea (the front part of the eye)
Those on prolonged high doses of corticosteroids
People with certain medical conditions, such as high blood pressure