Open Letter to Banner Readers
1/22/2014, 11:26 a.m. | Updated on 1/22/2014, 11:26 a.m.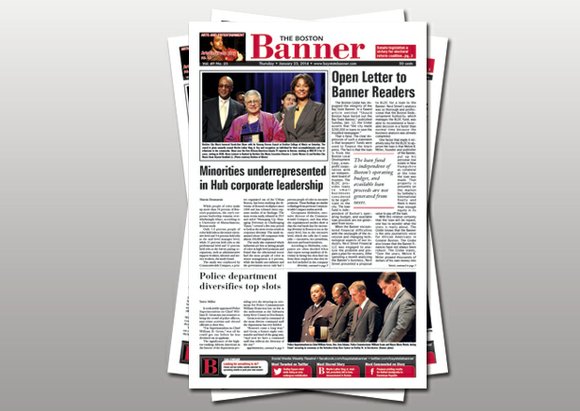 Given the troubled financial history of the Globe, one would expect greater sensitivity for the present travails of the press. The former Boston Globe owners, the Taylors, sold the Globe to the New York Times in 1993 for $1.1 billion. Only 20 years later, John Henry bought the Boston Globe and the Worcester Telegram & Gazette for $70 million in cash. Without the bailout of multimillionaire white knights, the mainstream American press would be in financial jeopardy.
But what will be the fate of the black press? For almost 50 years the Bay State Banner has diligently, faithfully and professionally represented the interests of those who would otherwise be overlooked. Why would the Globe publish such a negative and defamatory article despite the valiant efforts of the Banner staff, over a period of several years, to recover from the nation's worst recession? What is driving the negative attitude since it is highly likely that all Banner creditors will be repaid?
The Globe's lack of discernment is demonstrated by a telling mistake. No, Boston Globe, Mel King is 85 years old. Melvin Miller is a younger man. I guess in the Globe's eyes we are all the same after all.
The Boston Globe has damaged its own journalistic reputation with this article.