Golden Globes disappoint in snub of black Hollywood
Keli Goff | 1/16/2014, 11:21 a.m.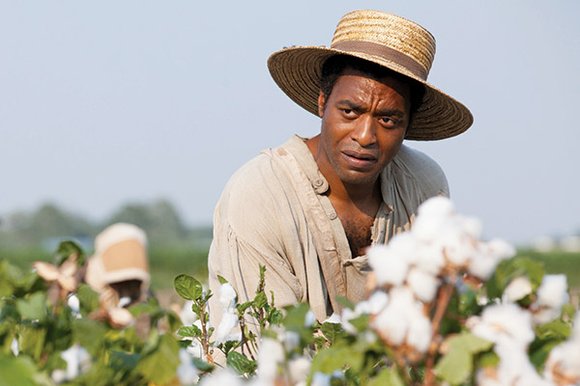 Furthermore, having seen both films (and being personally partial to crime capers) I must say that the fact that "American Hustle" is being positioned as on par with "12 Years a Slave" is, to put it mildly, perplexing. One is moderately entertaining. The other is cinematically extraordinary. One will be remembered as an important work 20 years from now. The other may not be remembered at all.
Don't get me wrong. I didn't consider "12 Years a Slave" easy to watch, or the definition of a fun night out. But it is a masterpiece. For that reason, I hope Anna Holmes, founder of the women's site Jezebel, ends up being right.
She tweeted, "i think so too MT@Geniusbastard: I think 12 Years A Slave will do better on Oscar night. Call me an optimist. HFPA [Hollywood Foreign Press Association] are weirdos."
Of course it is worth noting that the Golden Globes are not always a crystal ball when it comes to foreshadowing Oscar winners. But after the Globes' outcomes, I can't help bracing myself for a repeat of 1986. That was the year that "The Color Purple" was nominated for 11 Academy Awards, and failed to win any.
Of course, in 1986, the Academy didn't have to worry about the wrath of social media, or more specifically the wrath of black Twitter. As Jamelle Bouie of the Daily Beast tweeted after "12 Years a Slave" was named best motion picture:
@jbouie "And the Hollywood Foreign Press breathes a quiet sigh as it narrowly escapes the wrath of #blacktwitter."
But some, including radio host Al Butler, wondered aloud if sometimes we as African Americans get too upset about the wrong things, tweeting, @ALBDamn "Before y'all start, I loved #12YearsASlave and I'm not shading the movie, just how we sometimes overreact to certain achievements #Obama."
He's right that a race for best picture may not be as important as a race for the presidency, but part of why President Obama was able to win the presidency in the first place was because the way that black Americans were depicted in the media had evolved enough so that certain white Americans, who may have once been afraid to vote for someone who looked like Obama, no longer were. Karl Rove, the GOP political operative, even credited "The Cosby Show" with President Obama's election. So moments like this matter. But how much weight we as black people place in how much these moments matter is something we should continue to reflect on, especially in the Age of Obama.
As managing editor of The Root Lyne Pitts concluded following the Golden Globes ceremony, "If we keep looking to the mainstream for our validation we will continue to be disappointed."
The Root