Boston parents select schools under new assign plan
Yawu Miller | 1/8/2014, 11:15 a.m.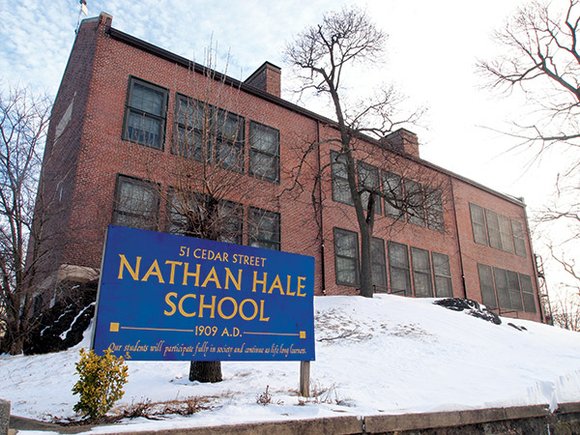 The distinction between choices and availablity of seats is at the crux of concerns many parent advocates have around the process. Former school committee member John Barros advocated a school assignment system where each child was guaranteed access to the same number of seats in top-tier schools. His measure was not adopted.
Ballou says BPS is working to erase the disparities in educational opportunities between neighborhoods.
"We're trying to increase the number of higher level schools everywhere," he said. "That's something that's going to happen over time."
One reason children in lower-income neighborhoods are concentrated in low-performing schools is because fewer parents in lower-income neighborhoods actually participate in the school lottery system, advocates say.
If parents do not select a school, the department makes what is called an administrative assignment, usually sending the child to the closest school with an available seat. The schools with the greatest number of available seats are those least selected by parents who participate in the school assignment process, and therefore tend to be among the lowest-performing schools in the system.
"If you're not on top of it, you're going to be assigned to an underperforming school," Janey says.
An end to busing?
When former Mayor Thomas Menino announced plans to revamp the city's school assignment policy, he told Bostonians the new system would encourage parents to send their children to schools closer to home. Under the new plan, proximity to the student's home address is a driving factor in the algorithm that selects school choices for parents.
For the Walnut Ave. address plugged into the department's DiscoverBPS website, 14 of the 19 schools selected were within one mile. Each school listed within that one-mile radius is marked with a pedestrian symbol, indicating it's in a walk-to-school zone.
Proximity may not be a plus for every parent, notes Ortiz.
"They should actually use a different symbol," notes Mia Johnson, a middle school parent whose seventh grader has a mile-and-a-half walk from Dorchester to the Mission Hill K-8 school. "What that means is you won't have transportation."
For example, there is no direct bus route from Walnut Avenue to the Martin Luther King K-8 school .95 miles away on Lawrence Avenue in Dorchester. A parent walking their kindergartener from that address could take the 44 Humboldt bus to Dudley Square, then take the 45 Ashmont bus up Blue Hill Avenue to Lawrence Avenue. Not counting for the slow pace of a toddler, Google Maps estimates the walk time at 23 minutes.
Ortiz says some working parents may select farther away schools, opting for bus service over the walk.
Ballou says it's too early to tell how much BPS will save on transportation costs, but he anticipates that the savings will be "significant."
Past estimates have put the savings from instituting walk-to schools policies as high as $6 million. The total transportation budget for BPS is more than $100 million. Savings on kindergarten and elementary education notwithstanding, the department will still be required to bus special needs children, children attending citywide schools, charter schools, pilot schools and private schools.
Additionally, some public high schools have student attendance in excess of the MBTA's capacity to serve. West Roxbury High School, for example, runs buses from the Forest Hills Orange Line station to its campus, which is several hundred yards from the West Roxbury/Dedham line.