Few police abuse cases find way to civilian review
Yawu Miller | 2/26/2014, 11:06 a.m.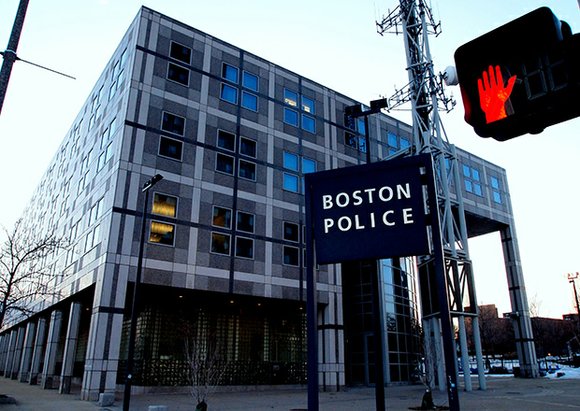 While other key reforms recommended by the St. Clair Commission were implemented soon after the release of the report, the civilian oversight panel was put on the back burner for the next 12 years. The high-profile beating of a black undercover officer and string of police shootings of unarmed black suspects in the '90s sparked repeated calls for a civilian review board but yielded no action from the city.
Following the 2005 accidental death of Emerson College Junior Victoria Snelgrove, felled by a projectile fired from a pepper pellet gun which struck her in the head, former Mayor Thomas Menino created the COOP, charged with reviewing cases of complainants not satisfied with the outcomes of cases dismissed by the department's Internal Affairs Division. The panel began its work in 2007.
In 2009, Harvard University researchers issued a scathing report of the review panel, characterizing its work as ineffective. At the time of the Harvard report, only 10 of the 116 people who brought cases to IAD had sought to have the COOP review their cases. The Harvard researchers interviewed 27 citizen complainants who did not appeal to the review panel and found that 26 of them did not know the panel existed.
Boston attorney Howard Friedman, who represents clients in police misconduct cases, says police procedures have improved markedly since the late '80s when the department had no standard forms or procedures for taking civilian complaints.
But he says the IAD process still seems biased against the complainants.
Friedman says IAD inspectors will often ask leading questions, that the complaint process is lengthy and complainants are not given status updates on their complaints.
One of his clients, who was issued a parking ticket after she stopped her car to observe what she thought was an instance of officers using excessive force, filed a complaint against the officer who wrote the ticket on April 1, 2013.
"We still haven't received a response," Friedman said.
The lack of communication suggests that civilian review panel may have limited influence on police procedures. In its 2012 report, the COOP members recommended that police issue updates to complainants at 90-day intervals.
While the COOP members said IAD investigators are now refraining from "overuse of leading questions" in their investigations, Friedman says he often observes that behavior during questioning.
"What I've seen is that they'll ask police officers leading questions like, 'so you had to use force to restrain him,'" he said. "There's still a difference between the way a complainant is treated and the way officers are treated."