Back Bay Democrats voice disappointment in Wu
2/21/2014, 3:15 p.m.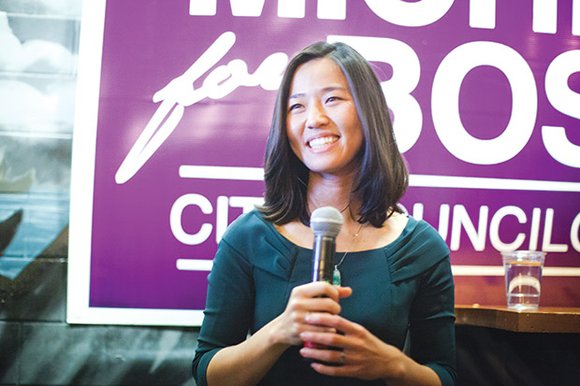 The Ward 5 Democratic Committee voted last week to send at-large City Councilor Michelle Wu a letter denouncing her support of Bill Linehan for Council president.
As reported by State House News scribe Mike Deehan in this week's Dorchester Reporter, the Back Bay/Beacon Hill committee voted to send Wu a letter expressing their disapproval of her decision to back one of the council's more conservative members for the leadership post.
Wu appeared at the meeting to defend her vote, offering an apology as well, but failed to sway committee members, who voted 18-11 in favor of the letter.