Boston candidates enter six-week sprint for 5th Suffolk seat
2/19/2014, 11:13 a.m.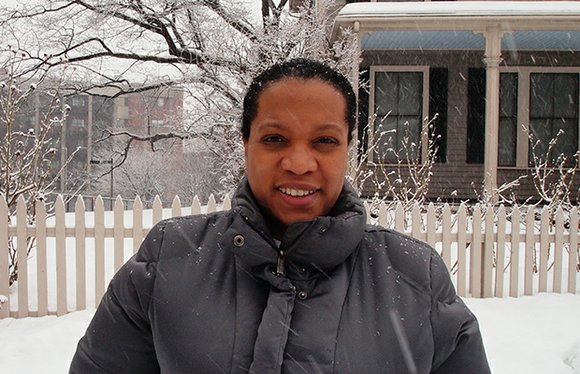 He practiced as an assistant district attorney in the Suffolk County District Attorney's Office, working on cases in the gun court before moving on to Liberty Mutual, where he worked in claims defense before leaving to run for office.
Carvalho says he wants teens in the 5th Suffolk District to have the same opportunities he had. He says he will work to improve the education system, including vocational programs, and expand access to early education.
Noting that his mother recently moved to Brockton where housing is more affordable, Carvalho says he would like to help Bostonians earn more by supporting the current legislative push for an increase in the minimum wage.
"In Boston, the cost of living keeps going up, but incomes aren't keeping up," he says.
Carvalho, who volunteers with the Massachusetts Affordable Housing Alliance, says he would also make affordable housing a priority.
"We need more ways for people with low and moderate incomes to buy homes in Boston," he says.
Carvalho touts an endorsement from his mentor, former U.S. Attorney Wayne Budd.
Karen Charles
Born in Toronto, Charles grew up in the 5th Suffolk District and has been working on political campaigns, including former state Rep. Charlotte Golar Richie's first 1994 campaign. A member of the Ward 5 Democratic Committee, Charles has been steeped in the civic life of the district for many years.
Charles' roots in the district run deep. Her parents and grandparents lived in the district and she has lived there most of her life.
"I'm running because I'm rooted in this district," she said. "I care about my community. This community deserves the best, and I want to help."
Charles says she wants to work on public safety, education, mental health and strengthening the area's business district.
She says education reform is key to improving the quality of life in the district, pointing to the Holland School, which has been slated for state takeover due to poor student performance on standardized tests.
"I want to work on taking that school off the failing list and making it one of the best schools in the Commonwealth," she said. "Once we have a better school, it will have a direct impact on all the issues in our community."
Jennifer Johnson
Johnson moved to Massachusetts from Louisiana 25 years ago. She has been living in Dorchester since 2006 and is a member of the Ward 15 Democratic Committee. She worked on the mayoral campaigns of Felix G. Arroyo and Marty Walsh, making hundreds of voter contacts for each last year.
A business development manager who works in Medford and volunteers with the Dorchester Arts Collaborative and the Greater Bowdoin Geneva Neighborhood Association, Johnson says she is running because she wants to work full time on community issues.
"I'd like to be in a better role to help in the district," she said. "Working with Felix reawakened my passion for politics and policy."
Johnson says she would like to work on expanding economic opportunities for residents of the 5th Suffolk District.
"The greatest need a lot of people have in our districts is jobs and opportunity," she says.
Johnson also point to factors that block people from getting jobs as issues she would like to work on, like businesses that conduct credit checks on prospective hires.
"People don't realize they might be overlooked because they've gone through a hard time," she says. "I think a lot of the issues we see in the district are people struggling with — at the bottom line they go back to lack of economic opportunity for people."