Vet's music book chronicled 19th century black musicians
Bob Hayden | 2/14/2014, 6 a.m.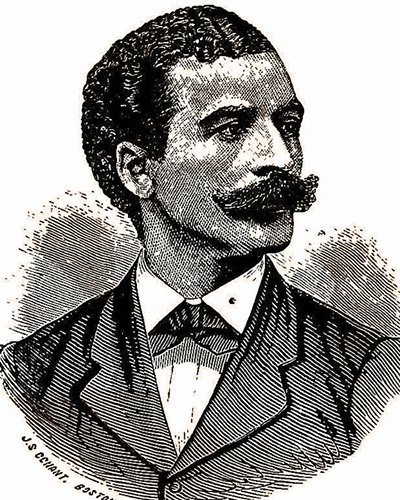 He goes on to mention those who don't perform publicly, but are sincere devotees of the art of music, who possess talent and who deserve to be noted in the records according to Trotter's definition of accomplishment.
He does not include those who sing or play "by ear," but only those of "scientific musical culture." He blames what he calls "the foul system of slavery" for preventing most blacks from being able to attain a scientific knowledge of music.
In this closing section he profiles the musical activities of some 26 non-public musicians and gives brief sketches of more than 100 people from Portland. Maine, to New Orleans, and west to Ohio and Illinois, covering 15 major cities including Boston.
James Trotter was born a slave in 1842 and first came to Boston in 1863 to serve as a lieutenant in the first all-black regiment recruited there for the Civil War. He remained in Boston after the war. He was not a practicing musician himself.
Following the war, he worked in the U.S. Post Office, was active in Democratic politics, served as a Federal Recorder of Deeds, and in his later years, worked in real estate.
This article was originally published in the Banner in 1979.