Vet's music book chronicled 19th century black musicians
Bob Hayden | 2/14/2014, 6 a.m.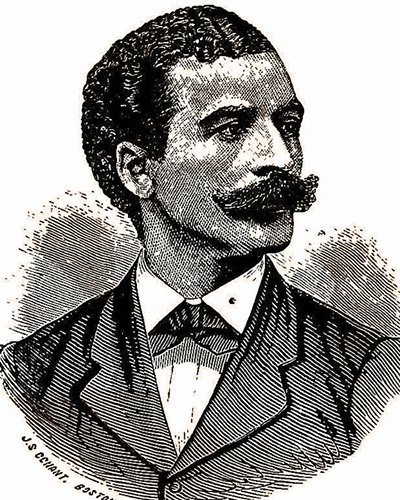 "Music and Some Highly Musical People" tells about the 19th century history, development and contributions of black Americans in music. It was written in Boston in 1878 by James Munroe Trotter, the father of William Munroe Trotter, Boston's leading early 20th century equal rights activist and founder of the Boston Guardian newspaper.
Although James Trotter studied music only briefly during his early years, he continued as a consumer and promoter of music throughout his lifetime.
Trotter's book praises not only the music but also those who faithfully practiced it, refined their skills and shared their talents with others. In writing about the work of black people in music, Trotter wanted to show "that musical facilities and power for artistic development," were not in the exclusive possession of the white race.
He was concerned with those well-meaning persons who, because of a lack of information, had, "erroneous and unfavorable estimates of the art capabilities of the colored race."
He also wanted to inspire black musicians with a pride in their own achievement as a basis for even greater productivity.
James Weldon Johnson, who wrote the lyrics to "Lift Every Voice and Sing" (the black national anthem), said in his autobiography that Trotter's book played a role in his musical development.
Before he carefully details the histories of some 200 public and non-public singers, family singing groups, bands, orchestras, pianists, violinists and other instrumentalists, Trotter presents four brief opening chapters titled: "A Description of Music," "The Music of Nature," "A Glance At The History of Music," and "The Power, Beauty and Uses of Music."
He says that man took his first music lessons from the "sounds of nature." The human ear was first penetrated by the sounds of melody from wind, wave or bird. "But the wind is one of nature's chief musicians," said Trotter.
The chapter on the history of music is sweeping. He goes back to antiquity and brings us up to Mozart, Beethoven and even gives an account of the progress in the 1800s of "telegraphing musical sounds."
Speaking of the beauty, power and use of music Trotter says, "almost everyone has a born capacity for musical appreciation and enjoyment." He laments, "that the musical education of the youth of our country is not being pushed towards that state of thoroughness so necessary to a real comprehension and enjoyment of the art."
He felt that family life, worship and education all need and can benefit from, the study and practice of music — whether vocal or instrumental.
Following these introductory chapters Trotter proceeds to describe in great detail and with solid documentation the musical performance and achievements of some 16 musicians. He even details The Colored American Opera Company that performed in the 1870s the Fisk Jubilee Singers, and the Georgia Minstrels.
In a section called "Other Remarkable Musicians," Trotter says. "The true value of musical proficiency does not consist alone in the power it gives one to win the applause of great audiences, and thereby to attain celebrity: it consists also in its being a source of refinement and pleasure to the possessor himself, and by which he may add to the tranquility, the joys, of his own and the home life of his neighbors and friends."