Company One raises the curtain for student jobs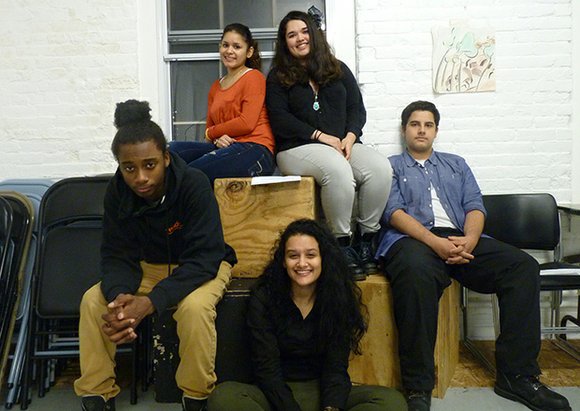 Bredbeck expressed gratitude for the opportunity to work with Company One and get involved in her field of interest.
"[Company One] creates this opportunity for us. They accept young people with open arms and accept that we're learning. And they teach us, which is really awesome," Bredbeck said.
A majority of the founders of Company One come from an education background, so the theater company places a strong emphasis on education and has a particular interest in teenagers, VanDerzee said.
"One of the things that Company One believes in is civic engagement and teenagers are at the right age for that," VanDerzee said.
The theater company also wants to promote and encourage creativity in teens.
"When we're younger we're all theater artists," VanDerzee said. "It's when students get older that many become more inhibited and they take less [creative] risks and they have less fun in those ways."
The student apprentice program is one of four Stage One educational branches.
Stage One also has residency programs in five Boston schools including the Boston Adult Technical Academy, Fenway High School, Another Course to College in Brighton, Jeremiah E. Burke High School and the Urban Science Academy in West Roxbury.
The programs are designed to fit the needs of each school and vary in style and length.
The residency program started five years ago at the Boston Adult Technical Academy where Company One works with English as a Second Language students using theater and drama to support English language acquisition.
Company One also has a program called "Curricular Connection," through which it creates curriculum packets that goes hand-in-hand with their productions and places them on their website for educators.
The last program — a professional development actor's class — focuses on those who are post- high school.
Company One has been running the summer apprenticeship program since 1999 and continues to add new educational programs to Stage One every few years, VanDerzee said.