Diversity lacking in Mayor Marty Walsh cabinet picks
Yawu Miller | 2/5/2014, 11:07 a.m.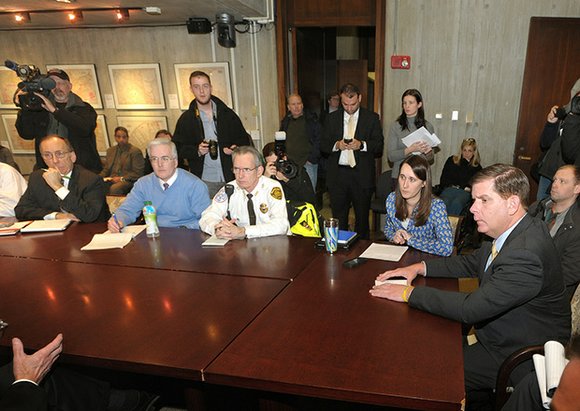 Cabinet positions yet to be filled include Fire Commissioner, the Education chief, Streets Transportation & Sanitation, Arts & Culture, Information Technology, Finance & Budget and the Economic Development post, which includes the Boston Redevelopment Authority.
"We still have a long way to go with the Walsh administration," said City Councilor Charles Yancey. "He still has a lot of opportunities to make appointments, but not as many as he had in January."
Yancey, who has tracked hiring and promotion in city government for the last 30 years, says blacks, Latinos and Asians have consistently been underrepresented at the higher pay grades.
"One of the persistent patterns is that higher-paid positions tend to be monopolized by white males," he said. "That pattern remains constant up till Dec. 31, 2013."
Yancey says that having diversity at the highest levels of city government would ensure that the city would be more responsive to the needs of its residents.
"If the chief decision-makers don't reflect the city, it's unlikely that the middle managers will either," he said. "My experience is that the lack of diversity in decision makers does impact how people are treated in this city."
The Latino Network's Oliver-Davila says her group has tried to meet with Walsh since he took office with no success.
"We wanted to let him know who we were and that we can be a resource to him," she said. "We still have not met with him. We also wanted to push him on hiring people of color."