Alice Walker reflects on a life of writing
Kam Williams | 2/5/2014, 12:02 p.m.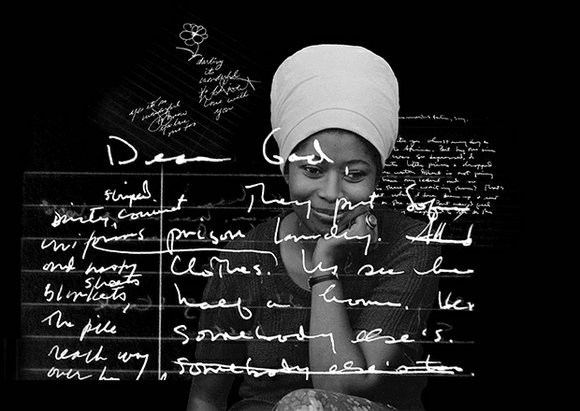 Alice Walker has been defined as one of the key international writers of the 20th century. She made history as the first African-American woman to win a Pulitzer Prize for Fiction as well as the National Book Award in 1983 for her novel "The Color Purple."
The award-winning novel served as the inspiration for Steven Spielberg's 1985 film and was adapted for the stage, opening at New York City's Broadway Theatre in 2005, and capturing a Tony Award for Best Leading Actress in a Musical in 2006.
An internationally celebrated author, poet and activist, Walker's books include seven novels, four collections of short stories, four children's books, and volumes of essays and poetry. She has written many other best sellers, too, among them, "Possessing the Secret of Joy" in 1992, which detailed the devastating effects of female genital mutilation and led to the 1993 documentary "Warrior Marks," a collaboration with the British-Indian filmmaker Pratibha Parmar, with Walker as executive producer.
In 2001, Walker was inducted into the Georgia Writers Hall of Fame and, in 2006, she was honored as one of the inaugural inductees into the California Hall of Fame. In 2007, her archives were opened to the public at Emory University.
In 2010, she presented the keynote address at the 11th Annual Steve Biko Lecture at the University of Cape Town in South Africa, and was awarded the Lennon/Ono Grant for Peace, in Reykjavik, Iceland. She donated the financial award to an orphanage for the children of AIDS victims in Kenya. She has served as a jurist for two sessions of the Russell Tribunal on Palestine.
She recently talked to the Banner about her career and about the documentary "Alice Walker: Beauty in Truth," which premieres on PBS' American Masters series on Feb. 7 at 9 p.m.
How do you feel about having the biopic coming out about you?
Well, it's very interesting because I almost never do anything for Black History Month, because I feel it's just another way to separate us. It's amusing to me that it would be coming out as a Black History presentation on PBS. But on the level of the film, I like it. And I love the producer [Shaheen Haq] and the filmmaker [Pratibha Parmar]. I think they were incredibly devoted. They did it on a hope and a prayer, and at one point had to rely on crowd-sourcing because of the huge expenses.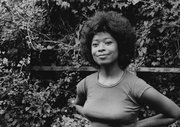 The film left me with an appreciation of your deep connection to nature.
The forest is the first cathedral. I felt that from the time I was a child. I credit my mother with that. I used to think it came from her Native-American side. Whichever it was, she instinctively connected with nature, and taught me that. Church just could not hold my spirit. It was a beautiful little church, too. As sweet as could be. It was at a bend in the road, with a big, oak tree sheltering it. Still, I wandered right out the window, mentally and emotionally, got into the trees, and never left.