In The News: Ron Marlow
8/21/2014, 6 a.m.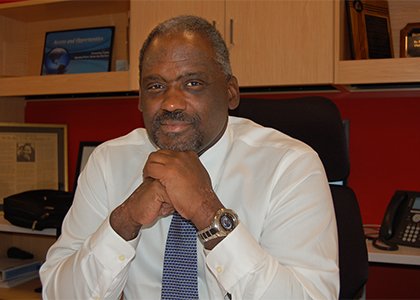 Ron Marlow has joined MassHousing as the Director of Diversity and Inclusion and assumes responsibility for the Agency's diversity and inclusion programs including those stemming from the construction and ongoing management of the affordable rental developments in MassHousing's portfolio.
Marlow previously served in Governor Patrick's administration as the Assistant Secretary for Access and Opportunity at the Executive Office for Administration and Finance. He has also previously held positions with the Dorchester Bay Economic Development Corporation and the Boston Housing Authority.
"I know that Ron will prove to be an excellent addition to our management team and will help MassHousing in its strong, continued commitment to providing equal access to MassHousing's programs and services,'' said MassHousing Executive Director Thomas R. Gleason.
Marlow is a doctoral student in the Public Policy program at the University of Massachusetts Boston, where he is a McCormack Scholar. He earned his master's degree from Northeastern University and his bachelor's degree from Pennsylvania State University.
"I am humbled by the professional and personal opportunities that have been afforded me. I am honored to serve in a capacity that will allow me to continue efforts to ensure non-discrimination and equal opportunity in the administration of procurement and employment programs and in the development and implementation of public policy," said Marlow.