Mary Evans Wilson was founding member of the Women's Service Club, NAACP Boston Branch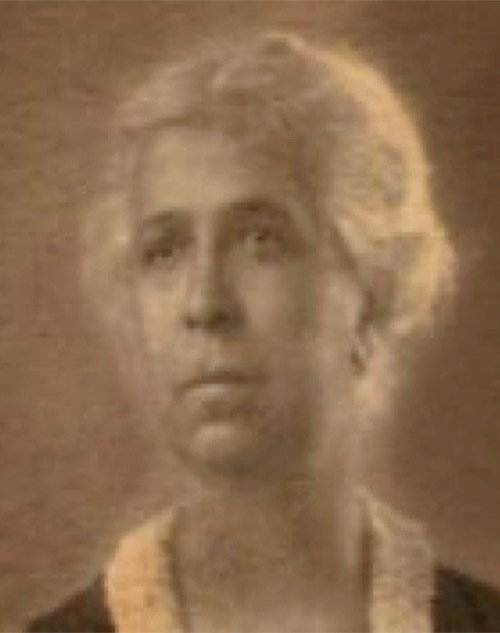 Around the turn of the 20th century, African American Mary Evans Wilson emerged as one of Boston's leading civil rights and community activists. The eighth of nine children, she was born in Oberlin, Ohio in 1866, the daughter of Henry Evans and Henrietta Leary Evans, native North Carolinians. Her father had traveled on horseback from North Carolina to Oberlin, where he found work as an undertaker and cabinetmaker.
After graduating from Oberlin College, Wilson moved to Washington, D.C. There, she taught for 10 years in the city's public schools. She was not only a teacher, but an accomplished musician. She also wrote a health and beauty column for Josephine St. Pierre Ruffin's Woman's Era — the first monthly ever published by and for African American women.
On June 27, 1894, she married Butler Roland Wilson, a renowned civil rights attorney in Boston. Reverend Francis James Grimké, Archibald Grimké's brother and the polished pastor of the fashionable Fifteenth Street Presbyterian Church in Washington, D.C., performed their marriage ceremony in the nation's capital, at 934 S Street NW — the home of the bride's sister Anna Evans Murray.
Anna was a teacher, a civic leader, a pioneer in the establishment of free kindergarten classes for black children, and the wife of Daniel Alexander Payne Murray — an assistant librarian employed by the Library of Congress.
Mary Wilson was described on her wedding day in the July 1894 issue of the Woman's Era as a "particularly striking-looking girl," possessing a "tall, slender figure," a "dark complexion and rich, black hair."
The newlyweds purchased a home at 13 Rutland Square in Boston's South End. Six children were born of the marriage: Marian E. Wilson on April 12, 1895, Butler R. Wilson Jr. on November 11, 1896, Frederick Wilson on April 17, 1900, Francis Garrison Wilson in 1901, Edward Ware Wilson on August 20, 1903, and Lola Marie Wilson on August 26, 1906.


Having come from a family of activists, it is no wonder that Mary Wilson married a civil rights activist and ultimately became one herself. In 1858 her father, Henry, was jailed for attempting to free a runaway slave from his captor. The event became known as the Oberlin-Wellington Rescue.
Her uncle, Lewis Sheridan Leary, accompanied John Brown on his raid on Harpers Ferry, Virginia, and died of injuries he sustained that day. In fact, Wilson's mother, Henrietta, delivered an impressive address at Harpers Ferry on August 17, 1906, "John Brown's Day," at the second annual meeting of the Niagara Movement, a civil rights organization founded by W. E. B. Du Bois in 1905.

Concerned for the safety of black Southerners, on May 20, 1899, Mary Wilson and other prominent black women of the Hub led an anti-lynching demonstration at Boston's Chickering Hall. About 300 people attended — mostly women. As a keynote speaker who presided over the event, Wilson told the audience that she saw no reason for the South to resort to lynching African American men accused of rape, for all the officers of the law, the judges and the juries were white men. She said any black man rightly charged with sexual assault could be properly punished by the machinery of the law and could not escape, provided the accuser testified and was cross-examined in court.