Forgiveness, redemption drive "The Railway Man"
The Banner recently spoke with the real Patti Lomax and Andy Paterson, the screenwriter and producer of "The Railway Man"
4/24/2014, 6 a.m. | Updated on 4/23/2014, 12:41 p.m.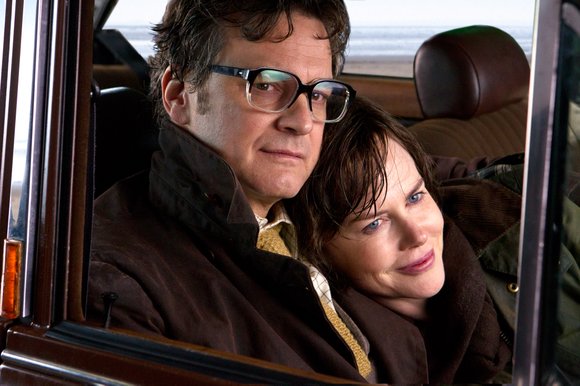 What have you learned from doing this film? How has it changed you?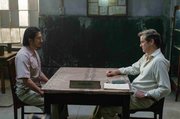 Andy Paterson: It's made it very difficult to make any other films because it's such an extraordinary story. It does something that I suppose you dream movies can do, which is to tell a specific story that has a resonance for millions of people in different ways. We continue to send people to war and we continue not to take responsibility for that. One of the reasons for me that Patti was such an important part of the story was that she represents the families that deal with the wreckage of war and who deal with that for decades, much of the time unable to even begin to comprehend what the problem is. I've learned so much about the fact that human beings aren't capable of dealing with the kind of trauma we expose them to. I've learned a lot about the way that we do not understand or take responsibility for wars fought in our name. I don't understand how we constantly let that happen.
What was it like watching someone play you and watching your life on the big screen?
Patti Lomax: It was lovely watching somebody half my age. It was a great honor to have someone of Nicole's caliber play me. It was surreal to begin with and I had to see the film the second time to get beyond that sort of amazement that this lady was representing me. And, the second time it became far more normal, if that makes sense. It was a very great honor.
You mentioned that this is a love story at its core. How did you handle everything that Eric was dealing with? Who did you talk to or lean on in order to help him?
Patti Lomax: I think in the physical sense it was damaging. That's possibly why I always look like as though I've had half a dozen vodkas. I think it's just simple. I loved the man.
Are you both happy with how the film came out?
Patti Lomax: Enormously. Although it's a drama, the dramatized scenes are based on fact, and I think that's a very great skill to have done that. Even the cage piece at the end, which probably seems a little bit overdramatic to somebody who doesn't know, and right up to the meeting Eric intended to kill that man, and so that's just representing the physical sense to an audience how he was thinking. So, it's true.
Andy Paterson: Obviously, the fact that Patti is such a supporter gives you one level of an endorsement. It was a long journey but I don't think we've stopped until it was good as it could have been. We wouldn't have made it unless we felt we found a way to capture that. It's a fantasy to me to have Colin, how it ended up being, and having the chance to do it at the level that we were able to do it.