What's Hot in the City this week of April 21st
Artweek Boston starts this week! Bite Thursdays at Bond Restaurant and Legally Blond the Musical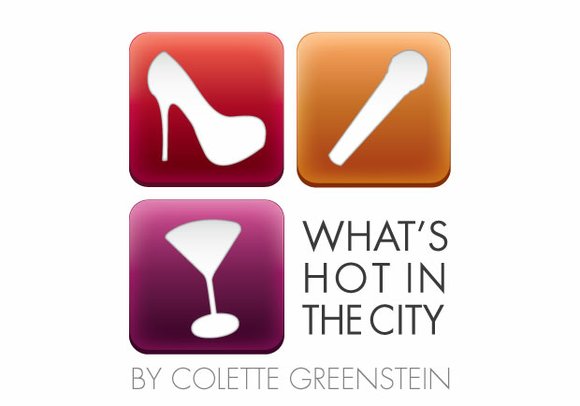 On Tuesday, April 22, the New England Conservatory presents a special "In the Mix" concert featuring Middle Eastern, Jewish music and American roots ensembles at NEC's Pierce Hall. Performances take place at 7 p.m., 8 p.m. and 9 p.m. Admission is free and open to the public. For more information, call 617.585.1260 or go to www.necmusic.edu.
The Paradise presents Stephen "Ragga" Marley on Wednesday, April 23, beginning at 7 p.m. along with Jo Mersa and Wayne Marshall. Advance tickets are $25 and to purchase go to www.ticketmaster.com.
This Thursday, April 24, "Legally Blonde: The Musical" begins its two-night run at the Berklee Performance Center at 7:30 p.m. For tickets visit www.berklee.edu/bpc.
Every Thursday night at 6 p.m. Bond Restaurant & Lounge presents "Bite Thursdays." Stop by after work for an evening of cocktails, bites and a live DJ. Reserve a table at www.bondboston.com or call 617.956.8765.
Straight from from NBC's "Saturday Night Live" comedian Jay Pharoah performs at The Wilbur this Friday, April 25, at 7:30 p.m. Tickets: $25. Purchase at www.ticketmaster.com.
ArtWeek Boston kicks off this Friday, April 25, and runs through May 4 with over 60 events ranging from dance and visual arts to fashion, jewelry crafting and more. For a full listing of events, visit www.artweekboston.org.
On Saturday, April 26, "The Greatest Party on Earth" fundraiser takes place at the Artists for Humanity EpiCenter featuring arts, design, live entertainment, dancing and dining beginning at 7:30 p.m. Proceeds to benefit Artists for Humanity. Tickets: $125. Go to www.greatestpartyonearth.com