'The Talk' star Aisha Tyler lets loose on her career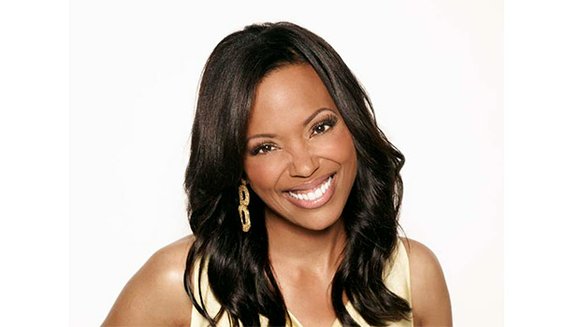 One of the things I admire about you and your career is that you don't seem to get stereotyped. You're always doing the unexpected. Is that a conscience decision?
Well, I don't really know that actors have much control over what they're offered. As an actor you don't have the power to say "yes," to play an assassin. You don't have those choices. I think the main thing was that I said no. I didn't take those parts that would have typecast me.
You're an actor, comedian, talk-show host, author, and that's just a partial list of what you do. How do you manage it all?
I'm a workaholic. I really enjoy being busy and I'm most effective when I'm about to have a panic attack. I'm really disciplined. I get up really early, and go to bed really early. I work seven days a week. I get up in the morning and I really work hard. There's no secret.
If there's any downtime, what do you do?
My work is integrated. I take breaks. I'm known for being a gamer. On a rare full day, I'll game. I'm a voracious reader. I watch an hour of TV a day usually at dinner. I love to write. I'm a scuba diver. I'm hoping to carve out bigger periods of time in my life.
Was there a plan for how you wanted your career to unfold or it is just how these opportunities presented themselves?
I'm sure I had a plan but nothing has gone accordingly to plan. You have to set goals; realizable goals and personal goals (like writing a book, writing a screenplay). You can say "I'd like to get on 'Friends,'" when the opportunity presented itself to me, I knew it intimately. One of my life mottos is to be ready and take advantage of the opportunities when you can. I'm incredibly happy with how my life has turned out. I wanted to write a book and I wrote a book. A lot of opportunities are about being open and making yourself available. There's no plan. "Holy s*" is like my favorite mental state.
What keeps you motivated?
This "holy s*" mentality. One of my biggest fears is if I stopped being curious or not motivated to do anything new. It's about "how can I scare myself?"
How did the podcast come about?
I started the show because [of] a couple of friends who had a podcast. It's been transformative for me. I love it. I don't have a production staff. I do everything myself. I produce it, upload it, and update the website. It's a labor of love for me.
Do you ever get scared that you might fail?
I'm sure I'm going to fail. I've failed so many times in the past that I don't fear failing at all. You don't really learn anything from success. I believe in the power of failure. If you're not failing, you're not risking. You should always find new ways to explore who you are.