Mellon Mays Undergraduate Fellowship preps minorities for careers in academia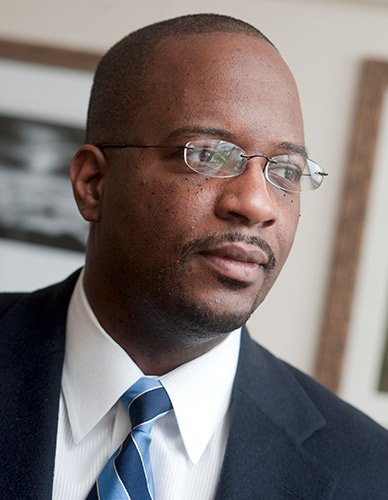 The Mellon Foundation started with undergraduates, Bengochea explained, because "you needed to begin to socialize students at the undergraduate level to even imagine what a career in the professoriat would look like."
Besides undergraduate support, successful applicants can receive assistance as graduate students and junior faculty members. Those who enter a doctoral program have part of their undergraduate debt repaid. Bengochea estimates the program provides $10,000 to $17,000 in direct funding to each fellow over the years.
Jarrett, for instance, received Mellon funding to enable him to take a year off to finish writing his first book. That publication was a key to his winning tenure at Maryland.
"This is a program that is unlike any other program because we support students comprehensively from the undergraduate years all the way through graduate school and then, to a certain extent, into their early career prospects," Bengochea said.
Foundations don't always fund programs over the long haul, as Mellon has with the fellowships. But it takes years for an aspiring professor to complete a doctorate.
The Mellon Foundation has had the patience to wait for its investment to pay off and has started seeing the returns. Around the country, former fellows include department chairmen like Jarrett and other tenured professors whose teaching and research are shaping what the next generations learn.
There are more professors to come, because 600 to 700 fellows are enrolled in doctoral programs in any given year.
"In a few years' time, we're really are expecting kind of an explosion of these students onto the academic job market," Bengochea said.