Evandro Carvalho wins Boston 5th Suffolk by wide margin
Yawu Miller | 4/9/2014, 11:08 a.m.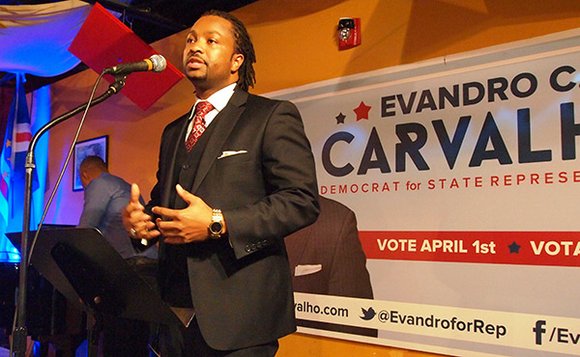 "The majority of the people I called already knew him from the signs and the lit drops," she said. "They would immediately say they knew him and they would vote for him."
Monteiro said the campaign contacted nearly 2,000 voters.
On Election Day, the focus was on turning out the voters who had pledged their support for Carvalho.
"We didn't put too many people at the polls because we needed people to get out the vote," Monteiro said. "We were calling people up to 7:45."
At 7:49 p.m., with little more than 10 minutes to go before the polls closed, volunteer Priscilla Brandão found herself knocking on the door of a voter who lived across the street from the Upham's Corner Health Center.
"I watched her cross the street to vote, then I went to knock on the next door," Brandão said.
Nomination papers for the November state election are due April 29, the same day as the general balloting happens in the special election for the 5th. Carvalho says he plans to run for re-election.
Henriquez, who was expelled from the Legislature following his misdemeanor conviction on two counts of assault, is rumored to be interested in running to regain the seat as well. Henriquez will be eligible for parole on April 14.