Boston luxury market booming, middle class gets squeezed
Yawu Miller | 4/2/2014, 10:50 a.m.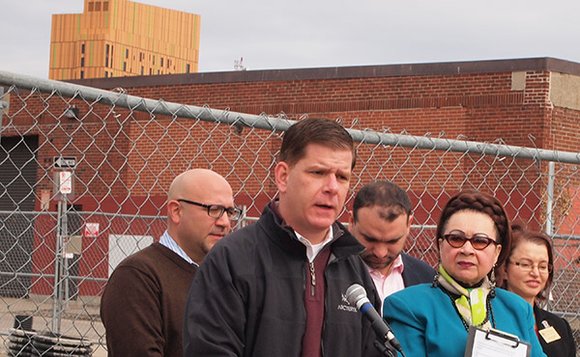 Kriesberg has been appointed to a new housing task force convened by Mayor Martin Walsh and tasked with developing a plan to create more affordable and middle-income housing units in Boston.
The task force will include nonprofit and for-profit developers, academics, tenant representatives, neighborhood activists, union representatives and state representatives Kevin Honan and Daniel Cullinane. Walsh said the task force will release a plan this summer to guide the city's housing policy over the next four years.
"We have to bring key community members and experts to the table to find diverse and creative solutions to these challenges," he said.
One guideline affordable housing advocates have floated during meetings of Walsh's transition team on housing is aiming for development in Boston that provides one third of all units affordable to low-income, one third affordable to moderate-income and one third market rate.
A coalition of South End activists worked out a similar strategy with the Boston Redevelopment Authority for development on city-owned land in that neighborhood in the 1980s. Despite an agreement, called the South End Neighborhood Housing Initiative, few moderate-income units were ever produced in that neighborhood. The South End's housing stock bifurcated, with production and preservation of affordable units and steeply increasing real estate values in the neighborhood.
While 41 percent of housing units in the South End are now subsidized, the middle class has effectively been squeezed out with one-bedroom condos in the neighborhood selling for more than half a million dollars.
Walsh acknowledges that there is no clear path to shoring up the market for buyers or renters who don't qualify for affordable housing but says his task force will seek answers.
"Every city in America has this problem — people being priced out," he said. "Nobody has come up with a solution that works. We're going to work on a solution. We're trying to be creative."