'Sleepy Hollow': A new day for race on network TV?
Teresa Wiltz | 9/20/2013, 6:05 a.m.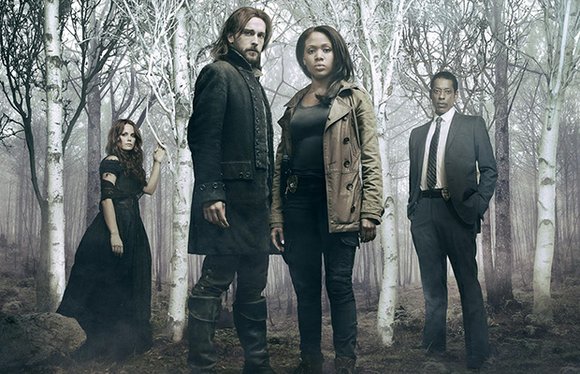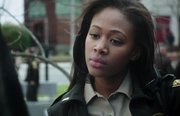 Back in 1820, when Washington Irving penned The Legend of Sleepy Hollow, most black folks were in chains, women were little more than decorative chattel and a headless horseman turned out to be a practical joke formed out of a pumpkin.
Clearly, a black detective — free and female — would never have factored into Irving's worldview.
And that's the fun of Sleepy Hollow, Fox TV's enthusiastic mashup of Irving's classic tale. Part time-traveling sci-fi, part police procedural, part apocalyptic ghost story, it delights in the extravagant liberties it takes, most notably in the character of Lt. Abbie Mills (Nicole Beharie of American Violet and 42).
Mills is smart, soft-spoken and stubborn, a gifted small-town cop who's been fast-tracked to the FBI. Those career plans soon change after she goes on a routine call to a local farm with her mentor, Sheriff August Corbin (Clancy Brown). There, they run into the Headless Horseman; after a brief skirmish, the sheriff is missing his head too. Back at the station, a grieving Abbie interrogates a strange eyewitness found near the scene: Ichabod Crane, who insists that he's a spy for General Washington — as in the founding father.
As Irving imagined him, Ichabod was a lanky American schoolteacher, bumblingly neurotic and more than a little obsessed with the supernatural. Here, he's morphed into a dashing British soldier (Tom Mison of Salmon Fishing in Yemen) who was so inspired by all the revolutionary fervor of the War of Independence that he's switched sides — a made-for-Fox TV hero.
All Ichabod remembers prior to his own 1781 battlefield encounter with the headless one is a red-coated Hessian soldier. He was injured in battle, he says, and suddenly, he woke in an underground cave. After he crawled out, he was shocked to find himself zapped into a strange new world.
"The good news is you won the war," a cop tells him, sarcastically. "The bad news is it was 250 years ago. Welcome to the 21st century." The other bad news? The decapitated horseman has also discovered 2013 — and he wants his crown back. In the process of looking for his severed dome, he tears through Sleepy Hollow, wielding a mean blade. Heads do roll. Where the horror in the original was all in Ichabod's mind, here, it's very real — and very graphic.
As the bodies pile up, the viewer's credulity is rapidly strained. I found myself picking out the Horseman's next victims a good scene or two before they actually met their maker. This is a conspiracy story on steroids, with Abbie and Ichabod joining forces to fight evil and ward off Armageddon.
It's rife with biblical references to Revelations and the Four Horseman of the Apocalypse and filled with spectacular CGI effects. There are witches' covens (good and evil), Freemasons, haunted forests and magic mirrors sending the viewer to the netherworld. None of this makes much sense, so it's better to just go with it.
Somehow this all works, largely because the show's creators, Alex Kurtzman and Roberto Orci (Star Trek, Transformers and Fringe), don't seem to be taking any of this too seriously. Only time — and subsequent episodes — will determine if the series can sustain the breathless pace of its pilot.