Houston native Brandon J. Dirden tackles the role of Martin Luther King Jr. in 'All the Way'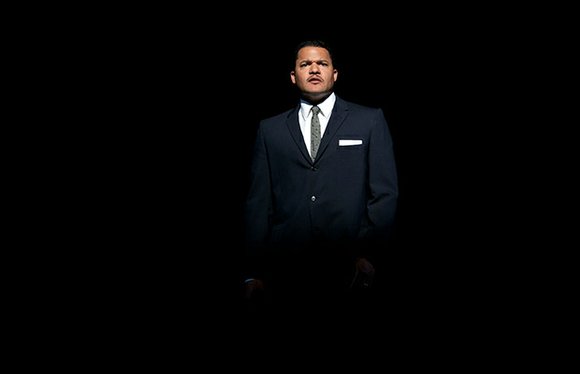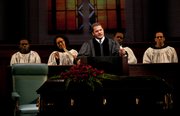 Is there anything you learn about yourself from each character that you play?
I learn something about a different side of myself with every story I play. I won't know until I get in the role. I love to enlarge a sense of myself. My instrument is myself.
What would be your ideal role?
That's a tough question. I have to come up with a new dream. I recently played Boy Willie in August Wilson's The Piano Lessons. I'm a huge August Wilson fan and to be in the first revival of The Piano Lessons in 20 years, I was so honored that they trusted me with the role. I think every role that I approach it gives me an opportunity to explore. I'm grateful that the dream role is every role that I work on. I know it may sound like a copout but I'm drawn to fighters, the way Dr. King fought for a group of people. He fought for those standing outside the lines of justice.
You move between television and theatre. Do you have a preference for one or the other and why?
I don't. There are certain advantages to both. The instant feedback of the audience is an adrenaline rush. There are no do-overs. It's kind of like bungee jumping or free falling but you don't know how it's going to go. On camera work for television or film, it's much more of an intimate process. It's much more of a selfish way. That's also a rush. I love storytelling.
I noticed on your website that Luther is one of your favorite TV shows. What is it about the show that appeals to you?
I've never seen that type of character, a black man who explores the psychological depth that he's able to in Luther. He's a unique individual. It's exciting to see that this gun-wielding man is so complex. Idris Elba is one of the best actors in the game today and doesn't limit himself. There are no cheap tricks. The vulnerability aspect is what I most intrigued by. We don't get to see a black man like that in the States.
The American Repertory Theater presents All the Way at the Loeb Drama Center in Cambridge now through October 12. There are only standing-room tickets available for the production. For ticket prices and show times, visit www.americanrepertorytheater.org.