Nursing a passion for movies
Bridget O. Davis reflects on a decade of her Pocono Mountains Film Festival and its growing audience
Kam Williams | 9/12/2013, 6 a.m.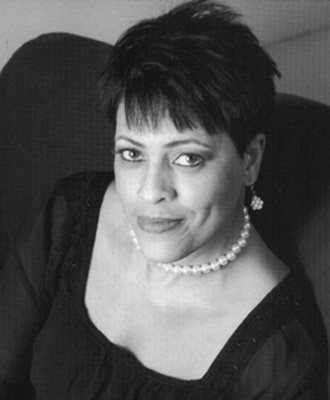 Why do you stay so busy helping other people fulfill their dreams? My answer: I realized that I never lived until I was able to help someone who could not repay me. The feeling is wonderful!
When was the last time you had a good laugh?
The last time that I had a good laugh was when I got dressed in the dark and arrived in the E.R. with two different color shoes on.
What was the last book you read?
Living and Dying in Brick City by Dr. Sampson Davis.
What was the last song you listened to?
"The Impossible Dream" by Luther Vandross.
What excites you?
When a patient comes into the E.R. and they are experiencing a life-threatening illness, [and] I save them and visit them the next day sitting up in bed smiling. Also, when I speak at women's prisons and I begin by telling them that it is only for the grace of God that I am not sitting where they are sitting. I share my personal experiences with them and share how I was able to rise above the immediate predicament and became successful through setting boundaries that I would not go outside of.
Also, at the honorary awards dinner we will call the winners up to receive their award, and to see the expression of happiness on their faces is worth all of the hard work.
What was your best career decision?
I have two best career decisions. The first one was becoming an E.R. nurse. This decision allowed me to bankroll my other career decision to create the Pocono Mountains Film Festival.
When you look in the mirror, what do you see?
I see a person that could change the course of many lives for the better if I had the financial means. I see the eyes of a person who loves life as long as she is able to assist with helping someone else survive. I see a caretaker of everyone regardless of race or economic status. I see a grown woman with the spirit and innocence of a little girl. I see success!
If you could have one wish instantly granted, what would that be for?
My one wish would be to destroy the prison-industrial complex. Corporations should invest in education and colleges, not slavery. That way, little boys and girls would have their daddies at home with them where they should be to help with child rearing.
If you only had 24 hours to live, how would you spend the time?
I would spend my last 24 hours telling everyone not to waste time on issues that they cannot change. Don't look back at yesterday's mistakes. Instead, focus on making tomorrow better.
What key quality do you believe all successful people share?
Hard work and sacrifice, without caring what others think of their endeavors.
What advice do you have for anyone who wants to follow in your footsteps?
Remain humble at all costs and focus on your agenda. Take responsibility for your projects, work hard for what you believe in and never take anything for granted.
How do you want to be remembered?
As a person that gave it her all, who never gave up, who loved people and cared for those who couldn't care for themselves. And as a person who enjoyed making people happy and bringing out the best in everyone. I want to be remembered as a person who accomplished all of her dreams.
The Pocono Mountains Film Festival begins Oct. 18 with a meet and greet with all honorees and filmmakers. The festival will accept submissions of films and screenplays at www.poconomountainsfilmfestival.com until Oct. 10. This year's winners will receive monetary gifts.