Nursing a passion for movies
Bridget O. Davis reflects on a decade of her Pocono Mountains Film Festival and its growing audience
Kam Williams | 9/12/2013, 6 a.m.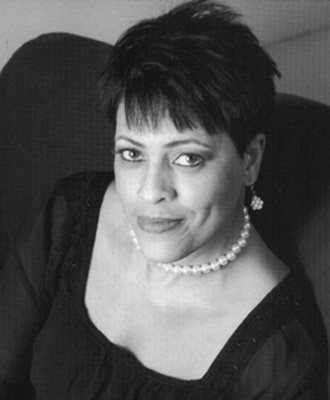 What were the biggest obstacles in getting it launched?
Being an African American female in a predominantly white community, I received no financial support from the arts society or state reps. As I brought Academy Award winners to the Poconos the challenge became greater. I had to work double shifts in the emergency room to pay for the event. The shift of negativity in this environment came when the folks here saw that I was fair to all independent filmmakers.
What was the initial reception of the Pocono community to the festival?
Negative, due to the fact that other people had tried to develop a film festival and they were not successful. Also, I made it clear that everyone would have an opportunity to showcase their work and win honestly regardless of color, political agenda or socioeconomic status. Blacks, Christians, Muslims and Jews had the same opportunity to compete in the Indie Film category and win.
How many attendees did you have that first year? How many last year?
The first year we had over 300 attendees and last year we had over 2,000.
Why should people come to the Poconos for a film festival? What else is there for them to enjoy besides the movies?
People should come to the PMFF to support filmmakers who are creative and would otherwise not have an opportunity to showcase their work to the professionals that we have partaking in this forum.
Besides the movies, the PMFF has great networking opportunities for people trying to break into the film industry. We have high-profile celebrities in attendance to spearhead workshops. We have an annual honorary awards ceremony in which we honor filmmakers for Best Full Feature, Best Documentary, Best Screenplay, Best Film Short, Best Reality Show and Best Christian Film. We have film critics to interview the independent filmmakers and we have distributors present to shop.
Does the festival have certain films it is looking for?
We look for films that motivate, educate and provide a deep sense of healing. We also feel that creativity is infinite and we are open to all ideas that could stimulate the human mind and assist with the conception of greater ideas and exchange.
The festival has honored such icons as Billy Dee Williams, Roberta Flack, Robert Vaughn and Oscar-winner Cliff Robertson. Who is this year's winner of the Lifetime Achievement Award?
We have a couple of people in mind that we are still reaching out to.
Parenting, nursing, writing, filmmaking, running a film festival, et cetera. Why do you try to juggle so many things?
When my time comes to leave this Earth, I don't want to have any regrets. I can say I did it, everything that I wanted to do. I accomplished my dreams. I want my epitaph to read "Job well done!"
How would you describe yourself?
I would describe myself as strong, sensitive, ethical, driven — and as not a person to be handled.
Is there any question no one ever asks you that you wish someone would?