Boston Public Schools: New technology to improve busing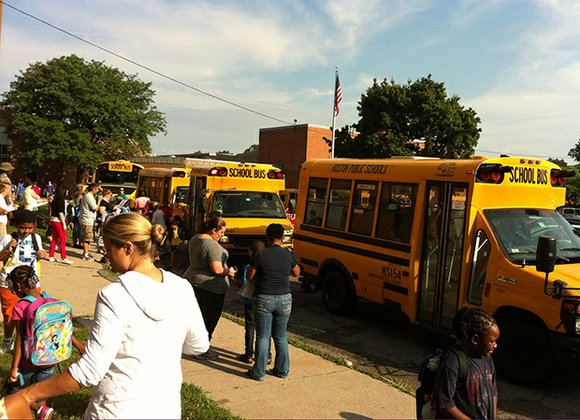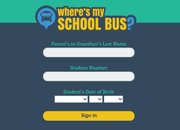 On Sept. 4, Boston Public Schools (BPS) started off the school year in the passing lane with its new bus contract and an increased emphasis on technology to make its bus service better.
Some of the new services include a bus app that will allow parents to track their kids' buses and know exactly where they are on the way to and from school.
According to Carl Allen, BPS transportation director, the new bus contract with Illinois-based Veolia Transportation Inc., which began on July 1, gave BPS the perfect opportunity to ramp up its efforts.
"Technology and the use of it was a key thing we were looking for," Allen said. "We kind of wanted to change the paradigm of school bus transportation."

BPS made specific demands when seeking companies for the new contract. These included a target of 95 percent on-time bus performance, twice as much safety training for school bus drivers and more safety supervisors on the road. In addition, the demands also included fuel savings, reductions in overall fleet emissions through environmental technology and an anti-idling plan.
Perhaps most important to parents and school administrators are the plans for regular surveys of parents and schools and ongoing community meetings to listen to feedback and respond to requests.
Organizing the BPS bus system is no easy task. The BPS budget for transportation is close to $100 million for the year. The BPS has a total fleet of about 800 buses. About 700 of them are on the road every day, bringing more than 30,000 students to over 200 schools.
Initially a lot of the new technology will be on the back end of the bus system, helping improve systems such as the one dispatchers use to keep track of buses and make sure they're on time.
BPS has also created an entirely new system called "Safety Desk," which Allen describes as similar to 911, that can be used to manage safety issues. In the past, safety issues went through the dispatch and often tied up the lines, causing delays in other areas.
"We are able to operate much more efficiently because of the new technology," Allen said. "We can respond quicker."
New software is also being added to improve office functions such as payroll and human resources.
Eventually though, students will see more technology on the school buses, such as devices used to keep track of riders.
For now, the exciting technology change for students and parents is the Where's My School Bus? app, which allows parents to go to schoolbus.bostonpublicschools.org, log in and find out exactly where their children's buses are at that exact moment.
"Any parent who has bus registration can just go to the website and set up the app," said Allen. "Those parents can just log in, enter the student's identifying information and they will see their student's bus on the map."
Any bus changes will automatically be updated into the system. The web-based system works through any browser on computers, mobile phones or tablets.