Shifting demographics erode Cambridge pols' voter base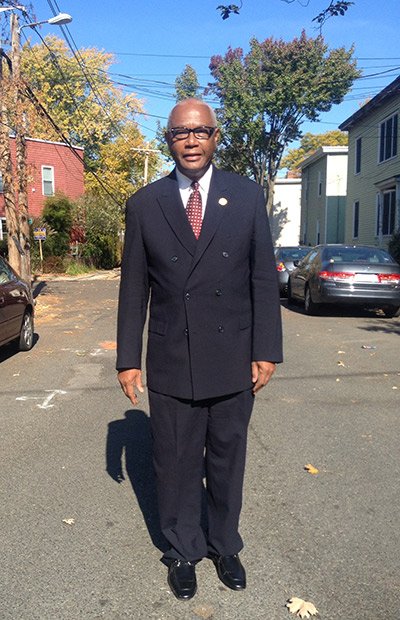 In the 2011 contest, Reeves received 1,013 number one votes on the first round of counting and Simmons 1,266. That was good enough to keep them in play as other candidates with fewer number one votes were eliminated in successive counts. As those candidates' number one votes were distributed to the voters' number two choices, Reeves and Simmons stayed alive and were declared winners on the 14th and 13th vote counts respectively.
That's a far cry from 2009, when both Reeves and Simmons won on the first ballot.
Cambridge's population of 105,000 includes an astounding 16,000 new voters who have registered since 2011. With the median price of a single-family home going for $810,850 and an average rent of $3,175 for a three-bedroom apartment, the newbies tend to be wealthier and less likely to vote in city elections than the residents they're displacing.
"All the neighborhoods have changed a lot since rent control went away," says Simmons, who was elected to the school board before winning a council seat in 2001. "The older folks of every stripe are being replaced by younger, more affluent voters."
Simmons, who became the first black openly lesbian mayor in the country after her council colleagues elected her to the post, and Reeves, the nation's first openly black gay mayor, both have appeals beyond the city's black base and both canvass for support in every neighborhood.
But the demographic trends are troubling to those concerned about black representation in a city that thrives on its image for diversity and tolerance.
Walking on Callendar Street in the Coast, John — who asks that his last name not be used — pauses to say that he used to live around the corner.
"The owner lived downstairs but she died and her family sold the place. The buyer turned the place into condos," he says, standing in front of a Pentecostal church facing the Cambridge Community Center – the first in the nation to employ both black and white social workers.
"Everyone wants to live here now. It's close to MIT and Harvard and Boston. I was here most of my life — attended the Western Avenue Baptist Church and sang in the choir. I played hoops with Patrick Ewing. I'm over here visiting my cousin today," he adds, pointing towards a two-family with a Ken Reeves sign on the porch.
"But his landlord is getting on in years. I'm not sure how long he'll hold on."
John turns the corner onto Howard Street and heads towards Western Avenue. "Maybe he'll join me in Boston."