IBA celebrates 45 years of building community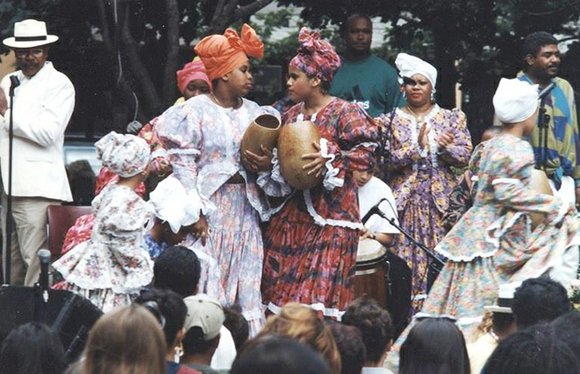 "IBA has a lot of firsts in its history," Calderón-Rosado said. "Those three are just examples of the many, many things over the last 45 years IBA has created [that] made a lasting impression on the community."
IBA has an impressive list of financial backers, including Univision Boston, the Dana-Farber Cancer Institute, Goya Foods, Maloney Properties Inc., Nellie Mae Education Foundation, State Street, Xfinity, Yearup and the United Way.
The organization has four different program areas: education, economic development, technology and arts.
Its education efforts focus on Escuelita Boriken, a multicultural and bilingual preschool; Cacique Children's Learning Center, a licensed after-school and summer program that integrates literacy development with arts and technology activities that works with more than 45 children (ages 5-13) per year; and Cacique Youth Learning Center, a youth development program serving 200 youth ages 13-24 living in Villa Victoria, the South End and Lower Roxbury.
On the economic development front, IBA has an education partnership with Bunker Hill Community College for the Pathway Technology Campus, which provides low-income residents of the South End/Lower Roxbury neighborhood with opportunities to complete their GEDs and take adult education classes, transition into and enroll in college-level classes and participate in job readiness and workforce development training.
It also has a Community Empowerment Program that helps about 150 elderly residents of Villa Victoria in the areas of health, arts, recreation and social services. The organization also continues its efforts to develop and preserve affordable housing.
IBA also supports the El Batey Technology Center, which is a member of the City of Boston's Timothy Smith Network. The center offers technology instruction in the form of computer training classes at the youth and college levels, as well as professional development services.
The organization's art efforts are focused through the Villa Victoria Center for the Arts, which reaches over 20,000 people a year and has a mission to preserve, promote and celebrate Latino art and to create dynamic cross-cultural collaborations. The center has won numerous National Endowment for the Arts grants and presents art through music, dance and visual art.
While IBA has a long and accomplished past, the organization is focused on what it hopes will be an equally long and accomplished future.
Calderón-Rosado said that IBA has recently reorganized and consolidated its organizational structure to improve the way the it works, and also to focus more on developing affordable housing for Boston's Latino communities. She said IBA is looking at property acquisition and more development in the near future.
According to Calderón-Rosado, 300 people attended IBA's 45th anniversary event last Friday. The event featured a live show from Grammy Award Nominee and Puerto Rican salsa star Michael Stuart. Also part of the festivities was an awards ceremony honoring Boston's top Latino leaders. Four individuals were honored with Jorge Hernández Leadership Awards in four categories. Elizabeth González-Suárez won in the Civic category, John Sharratt in the Founder category, Jorge Arce in the Arts category and Betty Francisco in the Corporate category.
"It was a real fun. The house was packed with people," said Calderón-Rosado. "Friday night was a wonderful night. Three hundred individuals came together to celebrate [IBA's] contributions to the Latino community and the Boston landscape."