IBA celebrates 45 years of building community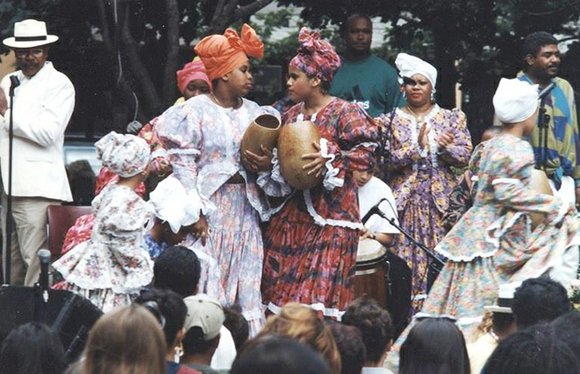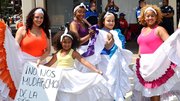 Inquilinos Boricuas en Accion celebrated 45 years last week with a gala event on Oct. 18 at its Villa Victoria Center for the Arts in the South End.
Organization leaders and several hundred others gathered to reflect on the history of an organization that was one of the first to organize a community in Boston for the purpose of preserving a neighborhood through real estate development and has continued to support the city's Latino community for over four decades.
"We look into our future to continue to provide the high-quality services we have been providing," said IBA Chief Executive Officer Vanessa Calderón-Rosado. "We are very committed to continue to push for affordable housing in the city and we are looking into opportunities to do that, particularly in the South End, which is so hard because the real estate is so expensive."
Inquilinos Boricuas en Acción is a Boston-based nonprofit started in 1968 dedicated to increasing the social and economic power of the Latino community through education, technology, economic development and arts programming.
IBA owns or has developed more than 750 units of affordable housing, including Villa Victoria and Residencia Betances in the South End, as well as elderly housing in Lower Roxbury at the Robert L. Fortes House and in Hyde Park at Neponset Field.
IBA also serves over 12,000 people through arts and cultural programming and more than 800 people annually through programs that include a preschool, an after-school and summer academic program for children, a youth development and employment program, a community technology center, resident services, an education and workforce development partnership with Bunker Hill Community College and arts programming through New England's largest Latino Cultural Center, Villa Victoria Center for the Arts.
The founders of IBA were a group of predominately Puerto Rican community activists who organized to gain control of development in their Boston neighborhood in the face of a City of Boston urban renewal push (the name Inuillinos Boricuas en Accion means "Puerto Rican tenants in action").
The first efforts of IBA led to the development of Villa Victoria, a 435-unit affordable housing development in the Boston's South End neighborhood. Historically, the building of Villa Victoria is considered a seminal moment in the history of affordable housing, civil rights and community organizing in the city.
In the four decades since, IBA has been lauded for its ability to link affordable housing with supportive programming. The organization's work to "develop and preserve safe and culturally diverse affordable housing communities whose residents will have opportunities to increase their social, educational, economic and political power, in order to reach their full potential" has led to a number of successful efforts.
IBA is also praised for its use of the arts as a community-building tool to strengthen cultural pride and create cross-cultural ties within neighborhoods.
Calderón-Rosado, who has been with the organization for over a decade, said that when reflecting back on IBA's past, those involved feel a lot of pride for all the "firsts" it has accomplished. The big watershed was the development of Villa Victoria, but other accomplishments of note include the launching of Massachusetts' first bilingual pre-school program in the early 1970s and the launch of its Villa Victoria Center for the Arts in the mid-1980s.