Hub nonprofit Project MEMA extends outreach in Tanzania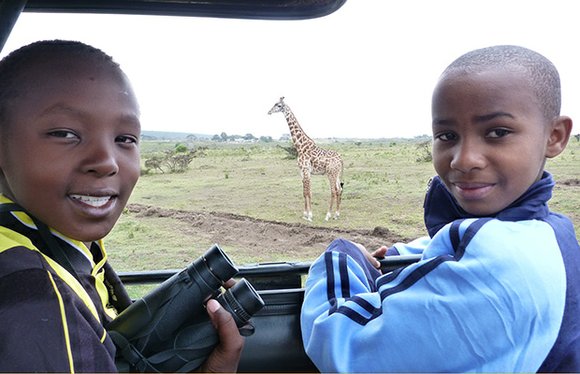 The lack of language education at some of the primary schools in Tanzania also makes it difficult for students to pass exams at the secondary school level.
Often students are taught in Swahili during nursery and primary school and then taught in English during secondary school.
"In primary school, you may or may not be getting English lessons, so for a lot of students getting into secondary school is pretty difficult because all of a sudden you [do] math in a language you don't know," Wendel said. "That's a real struggle for secondary school students that goes back to primary school because if you get into a better primary school, the chances of learning English are so much better."
For Wendel, the best alternative would be a boarding school education, which would eliminate a lot of other factors that could hinder a child's education.
Many students walk between one hour and one-and-a-half hours to school each day and then are expected to assist with household chores when the school day ends.
"In boarding school, you're just there and you're concentrating on school and that's it," Wendel said. "The focus is just so much greater on your studies and the quality of teachers is better."
The four students were selected based on need and academic progress.
Tanzania-based Project MEMA volunteer Living Kiwelu completed an assessment in which he visited each student's home, talked to their families and traced their academic progress.
"That's always a tough decision because I want every graduate to go under our umbrella, but we're small so we just simply don't have the funds," Wendel said. "So you just have to pick them and then move on and support them as much as possible."
As a celebration of the students' sponsorships, Thomson Safari donated a one-day safari tour to Arusha National Park to Project MEMA.
In September, Wendel travelled to Tanzania for her 10-month visit and accompanied the students on the adventure.
While it may seem like a simple gesture to most people, the safari adventure was a dream come true for the students. According to Wendel, the students were the first people in their families to take such a safari tour because, despite living in a country known for its wildlife, most cannot afford the admission cost to the parks to see them.
In 2012, Project MEMA partnered with another organization called Knock Foundation to sponsor two secondary students.
To help Project MEMA in its effort to support students throughout their education in Tanzania, The Elephant Walk in Waltham is hosting a benefit dinner for Project MEMA Monday, Oct. 28 at 6:30 p.m.
The $40 dinner includes hors d'oeuvres and a three course sit-down dinner with 50 percent of the proceeds being donated to the organization.
While Wendel still considers Project MEMA to be a small organization, she appreciates the amount of growth that has occurred throughout the last three years.
"We've been growing at a steady pace since 2010 and we're really thankful and excited to be able to help so many students," Wendel said. "We've seen real progress with our students, with their studies, with their health — the quality of the day-to-day at these schools. It's amazing.