Fiddlehead Theatre finds new home at the Strand Theatre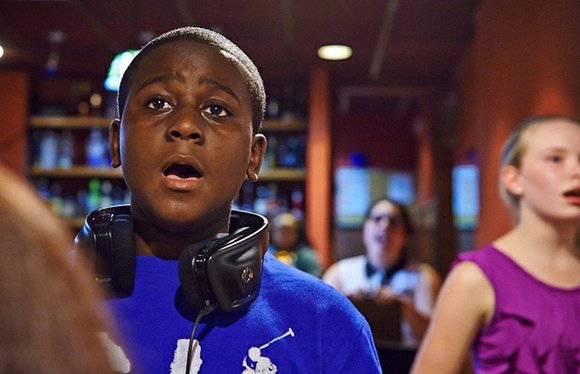 "A Little Princess" will open Fiddlehead's season with a Boston-area premier from Nov. 21 to Dec. 8.
The musical, based on a novel by Frances Hodgson Burnett, is about a young girl separated from her father and sent to boarding school in London where challenges unfold. Unlike the book which has the main character originating from India, in the musical she is from coastal Africa.
"It's the same story which is all about inner strength, all about really believing in yourself against all odds and all about adversity," Fofonoff said. "Even if you feel very alone and there's no one by your side that is going to help you stand strong and weather it through there is someone out there that believes in you."
Due to the reinstallation of a new sound system, there will not be any winter shows, but Fiddlehead will pick back up its season in 2014 with "Aida" from April 24 to May 11.
"That show has a very important message about our world today, about senseless warring between countries, about discrimination, and two people who are going to love each other against all odds," Fofonoff said.
The prices to see shows are significantly lower ($25 to $45) than they'd be to see a performance in the downtown area, according to Fofonoff, who wants to make it known that the lower price does not reflect the quality of the show.
"We're trying at the very first step to be very mindful of the fact that we're not just riding in there to do shows, we are there to bring the community into the theater and I think that's a really important piece," Fofonoff said.
A reflection of the quality of Fiddlehead's productions is the backing it received from the local Playbill Magazine.
"When Meg [Fofonoff] said, 'I really want the identity of a Playbill. I want to bring Playbill to the Strand,' in order to make that happen, I need to talk to our counterparts in New York and get the official green light," said Rita Fucillo, vice president of New Venture Media Group, the local publisher for Playbill. "When I explained the quality of her work, which is stellar and Broadway quality, and you couple that with the mayor's involvement and the dedication to reviving the venue, reaching out to the community and opening the opportunity of theatre to people who may have never set foot in a theatre before, Playbill was proud to be its publication in the Strand."
The other important piece for Fofonoff in engaging the community is the education program for children ages 8 to 17, which will take place in four separate sessions throughout the year: fall, winter, spring and summer. The summer session will be broken down into smaller sessions, Fofonoff said.
Activities will range from playing a booked show to improv classes.
Fofonoff is working on gaining grants that would allow children from the immediate community to attend the Fiddlehead Children's Theatre Division for free while bringing in youth from the outside to continue the diversity that Fofonoff hopes will reflect the Strand's following.
"We want to just make the Strand, a busy, live, constantly open kind of place," Fofonoff said.