Ja Rule reflects on new film, faith and redemption
10/12/2013, 1 p.m.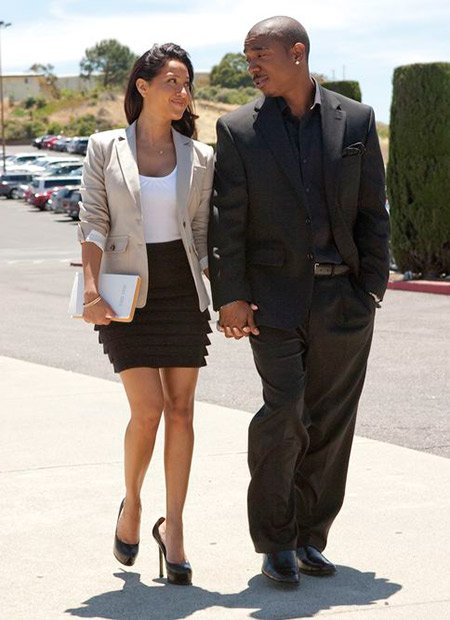 Born in Hollis, Queens on Feb. 29, 1976, Jeffrey "Ja Rule" Atkins began rapping professionally while still in his teens, although he really made a big splash in 1999 with the release of "Venni Vetti Vecci." That solo album went platinum on the strength of the single "Holla Holla," thereby kickstarting an enviable musical career which has produced a half-dozen more studio LPs while netting the popular hip-hop artist four Grammy nominations and counting.
He also collaborated on hit songs with everybody from Jennifer Lopez ("I'm Real") to Christina Milian ("Between Me and You") to Ashanti ("Always on Time") to R. Kelly ("Wonderful"). Meanwhile, he expanded his repertoire to include acting, appearing in such films as "The Fast and the Furious," "Scary Movie 3," "Assault on Precinct 13" and "Shall we Dance," to name a few.
No stranger to controversy, Atkins also became embroiled in some famous feuds, most notably with rival rapper 50 Cent. He was recently been released from prison after spending a couple of years behind bars for tax evasion and gun possession.
Here, he talks about his new film, "I'm in Love with a Church Girl," a faith-based tale of redemption chronicling the real-life reformation of drug-dealer-turned-pastor Galley Molina.
What interested you in "I'm in Love with a Church Girl?"
First of all, I just enjoyed reading the script. Second, I also liked a lot of the parallels between me and the character Miles Montego. Those similarities convinced me that I would like to be a part of the project.
Has making this film influenced your spiritual relationship with your higher power?
Absolutely! I've always been a spiritual person who believed in a higher power. So, I've always had my one-on-one with God, even if I wasn't much of a religious person. But I would definitely have to say that this movie brought me even a little closer to God.
Has the experience of working with Pastor Molina on this production enhanced your life?
Definitely! The movie is Galley's life story. Galley Molina's a great inspiration and role model for a lot of young kids out there.
How did you prepare for the role?
One of the things I did was I went to church with Galley to study him, because I thought I'd be doing more preaching in the film.
Was it weird playing him with him right there on the set?
No, that's part of the beauty of doing a true story, having the person that the picture's about there. I felt fortunate to be able to get his advice about how to approach the character and his input about how this or that scene should play out. So, it was great to have Galley there.
What was it like working with this cast, Adrienne Bailon, Stephen Baldwin, Vincent Pastore, etc?
Adrienne and I have known each other for a long time. Me and Stephen, too! And Vincent and I worked on two films together prior to this one. So, it was great just being around everybody again and spending time together on the set!