Berklee College of Music clubhouses are music to the ears of Boston kids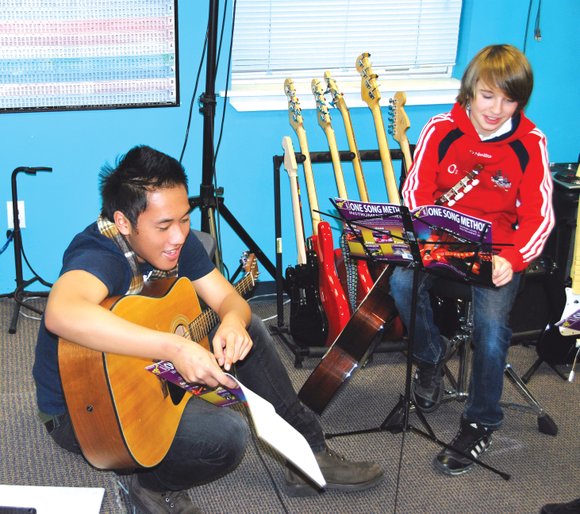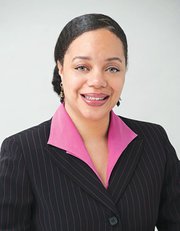 Through free concerts, workshops and educational programs, Berklee College of Music students and professors regularly share the love of music and performance with the Boston community.
Abria Smith knows exactly how influential community music programs can be. Currently Berklee's associate director for community affairs, she took part in them when she was younger and they led her to Berklee — first as a student and now as an administrator.
In her role Smith works as a liaison between Berklee and the city agencies that help the college run music programs for youth across the city, including the Mayor of Boston's Office of Arts, Tourism and Special Events and the Boston Parks and Recreation Department.
Working out of the Berklee President's Office of Education Outreach, Smith produces events such as the free Tito Puente Latin Music Series, Swingin' in the Fens and Jazz at the Fort concerts in Roxbury, the South End, the Fenway, East Boston and Jamaica Plain.
Berklee also targets youth from the fourth grade through high school with its nonprofit educational program, Berklee City Music. This program uses Berklee students and graduates to help teach kids music. The Berklee City Music program was launched in Boston in 1991 and has since been established in other cities, including Washington, D.C., Los Angeles, New Orleans and Seattle.
Smith says her goal is to take Berklee's resources out into the community and find ways to work with community groups and organizations.
One of the most successful ways Berklee has collaborated with community groups is through its Music Clubhouse program. A Music Clubhouse is permanent music instruction space at community organizations that kids can use to take music lessons and practice. Berklee and some of its partners typically donate equipment needed, such as computers, keyboards, guitar amps and drums. Each Music Clubhouse also has Berklee students who work there teaching music.
There are six Music Clubhouses in Boston. These are at the Blue Hills Boys and Girls Club in Dorchester, The Yawkey Club of Roxbury, the Boys and Girls Club of Dorchester, the West End House Boys and Girls Club in Allston, the Hyde Square Task Force in Jamaica Plain and Sociedad Latina in Roxbury.
"The cool thing about the Music Clubhouses is it is just an added component to the youth development agencies," Smith said. "The students who really show interest and talent can actually take private lessons there. They can move from a group lesson situation where they are just being exposed to something new to something a little more intensive."
While Berklee has had a number of Boston students go on from these programs to other Berklee youth programs and — like Smith — go on to the study at the school in college, for most it is just a good chance to experience and get exposure to music.
"It definitely helps to bring some students out of their shells," Smith said.
According to Ayeisha Mathis, music director at the Boys and Girls Club of Dorchester, Berklee and its students are essential to the success of their Music Club House, which was opened about five years ago.