The view from Mangueira: a snapshot of Brazil's 'Favelas'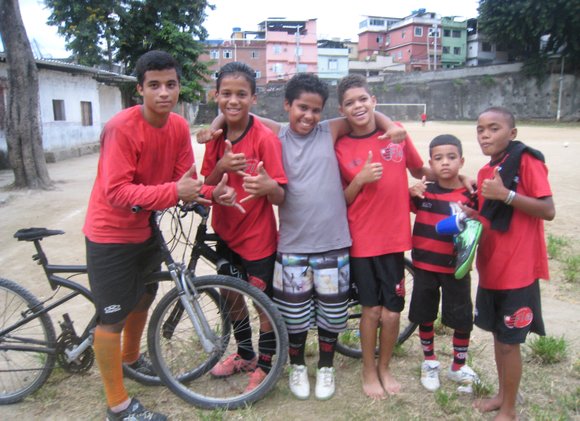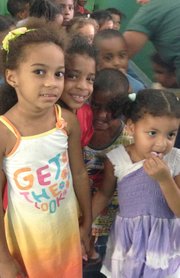 RIO DE JANEIRO, Brazil - Marcelo da Silva Salles, a 15-year-old goalie with a sly smile and cat-quick feet, is one of the lucky ones. Like all Brazilians, he loves soccer, but unlike most teens, he gets to wear fresh gear and train with professionals.
For the last eight years, coaches assigned by Flamengo, one of the nation's storied "futebol" clubs, have drilled Marcelo and hundreds of other kids from the impoverished slum known as Mangueira to mimic the wizardry of Pelé, Neymar, Socrates and other heroes of the nation's most popular sport.
"It's the future," says Marcelo, nodding toward the worn pitch where his dozen teammates clad in red and black — the Flamengo colors — warm up for practice. A visitor to Mangueira's potted lanes and tin-roofed shacks asks if he means soccer or life beyond the glass-strewn field. Pulling on his goalie gloves, Marcel says, "Both. The game, it won't last for us. Here we learn more."
Mangueira is one of three Rio slums — or "favelas" — where the Miami-based Developing Minds Foundation funds innovative social projects aimed at improving the odds for children with few prospects of advancement. The others are Rocinha, the largest slum in Latin America, and Cidade de Deus, or "City of God," made notorious by the 2002 movie depicting the anarchic, drug-fueled violence of day-to-day life in the favela.
Of Brazil's population of 200 million, about half have some African ancestry — and make up close to 80 percent of the nation's poor. In spite of vast new oil wealth, the educational disparity between blacks and whites has remained unchanged over three generations.
In Rio, 25 percent of the residents — close to 1.5 million — live in one of the city's 630 favelas, which sprung up on the hillsides as informal communities to house domestic workers and laborers to support the seaside city's growing tourist and manufacturing economy.
The hotels and restaurants lining the famed scimitar-shaped beaches of Copacabana and Ipanema depend on the favelas' low-paid workers to serve the millions of tourists who come for the sun, the food, the samba and the soccer. But with youth unemployment soaring over 60 percent in many favelas, drug cartels run by violent gangs have provided an economic alternative to careers as busboys and chambermaids.
Marcelo and his teammates have thus far evaded the reach of outlaw life and its predictable end. But temptation never lurks far, especially when education is so elusive. Marcelo attends a school fairly close to home but he is the exception. Because of a shortage of seats, millions of Brazilian students must endure one-way commutes of over an hour to attend school for as little as four hours a day in double-shift classrooms.
Allan da Silva Borges, 13, a defender on the team, voices the cynicism heard over and over again in the favelas. "The government is very racist," he says. "They only care about helping the wealthy. We need the trash picked up and the streets fixed."