America's battle against obesity
A complicated condition with serious consequences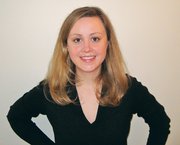 When it comes to obesity, nothing is as simple as it seems. A case in point — the recent annual meeting of the American Medical Association (AMA) in which obesity was officially classified as a disease.
Dr. Patrice Harris, a member of the association's board, said in a statement that the recognition "will help change the way the medical community tackles this complex issue."

The announcement touched off a flurry of support as well as criticisms. While some believe the measure will spur medical insurers to pay for treatments, others contend that patients might see their weight as something they now have no control over, and reduce their ability to change their diet and exercise patterns.
Even the AMA's own Council on Science and Public Health voiced their opposition, arguing that obesity should not be considered a disease mainly because the measure usually used to define obesity, the body mass index (BMI), is simplistic and flawed.
"Given the existing limitations of BMI to diagnose obesity in clinical practice, it is unclear that recognizing obesity as a disease, as opposed to a 'condition' or 'disorder,' will result in improved health outcomes," the council wrote.
Further complicating the decision to recognize obesity as a disease is that there is not a universally accepted definition of what constitutes a "disease."
Disease or not, obesity has become a major American problem and on that point everyone is in agreement.
According to the most recent figures from the Centers for Disease Control and Prevention (CDC), almost 36 percent of U.S. adults and nearly 17 percent of children are classified as obese.
Excessive weight poses a threat to one's health. Carrying too much fat increases the risk of a myriad of diseases, including high blood pressure and cholesterol, type 2 diabetes, heart disease, stroke and sleep apnea. It even increases the risk of several cancers, such as colorectal, breast, uterine and prostate.
The medical costs associated with the condition are estimated at $147 billion a year, notes the CDC. The average cost to treat a person with obesity is $1,429 higher than the expense of treating someone of a normal weight. The Surgeon General estimates that 300,000 deaths each year may be related to obesity.
Race plays a factor. A 2012 report in the Journal of the American Medical Association noted that blacks have the highest percentage of obesity at 50 percent followed by Hispanics (40 percent) and whites (34 percent).
Women of color are hit particularly hard. Almost 60 percent of black females aged 20 and above are obese. Add overweight to the mix and the number soars to 82 percent.
The cause of this disparity is probably multi-factorial, but acceptance of and comfort with a wide girth is often touted. A group of researchers found that black women who had obesity consistently reported better quality of life than white women with obesity. Quality of life measures included physical function, self-esteem, sexual life, public distress and work. Black women scored high on the self-esteem scale.