Northeastern expansion plans trigger widespread concerns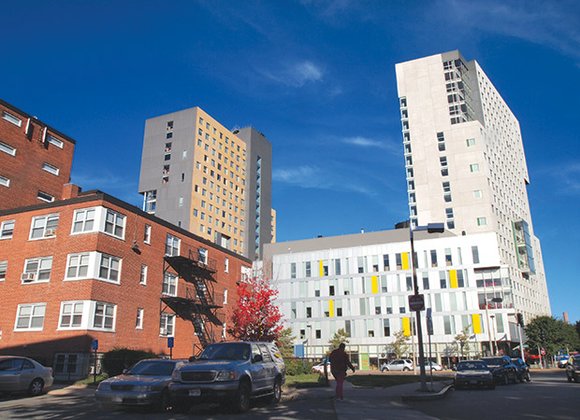 City Councilor Michael Ross earlier this year sent Northeastern a public letter asking the university to place more emphasis on housing for students in its future development plans.
To examine its new master plan, Northeastern has established a task force that has widespread representation from community groups, including the Mission Hill Senior Legacy Project, the Mission Hill Housing Services, The Roxbury Trust Fund, Sociedad Latina, the Roxbury Strategic Master Plan Oversight Committee, Whittier Street Tenant Association, Discover Roxbury, the United Neighbors of Lower Roxbury, the Fenway Community Development Corp., Symphony United Neighbors and the Fenway Civic Association.
Despite her organization's presence on the task force, the Fenway Community Development Corp. Executive Director Dharmena Downey sent a detailed letter to Northeastern voicing objections to new master plan.
FCDC's concerns included substantial detail about housing issues.
The FCDC is calling for the completion of 1,000 student beds within the first five years of the master plan, specifically criticizing Northeastern for failing to fulfill housing commitments made in the school's previous master plan.
The organization also demanded that Northeastern show its ability to finance the proposed dorm projects to ensure their completion before the development plans are approved by the BRA.
The letter also suggested that Northeastern needs to make a better effort to make on-campus housing more affordable to students, as the FCDC believes that many of the students that move off campus into surrounding neighborhoods do so because it is a better financial option. "Northeastern needs strategies to reduce the cost of dorms and lay out clear mechanisms for doing so in the [master plan]," the letter stated.
This last point connected to another housing issue the FCDC highlights, namely that affordable housing has become a "serious concern" for both Fenway and Mission Hill because the rents have increased over time due in part to a flood of students from Northeastern that inflate the market rents and push lower-income residents out of the neighborhoods.
While Northeastern has studied this issue and concluded that its students do not impact the rental market in surrounding neighborhoods, the FCDC is not sold on that conclusion, calling for a more careful study that works with Fenway and Mission Hill organizations and includes input from landlords and real estate agents who work in both markets.
"The university should make a clear commitment to affordable housing in the [master plan] to help mitigate escalating rents in the neighborhood," the FCDC letter stated.
The FCDC also called for more transparency from Northeastern in the process of submitting its master plan for approval. The organization believes that because of the concerns surrounding further Northeastern development the university should go beyond what is simply required and make a better effort to answer the questions from the community.
"Months of meetings now appear to have constituted a meaningless bureaucratic requirement with no serious regard for community input," the letter stated. "Community concerns should be acknowledged and responded to."