Immunizations: Not just for kids
More than just a flu shot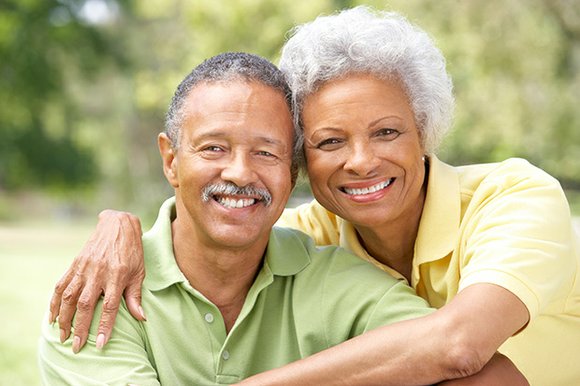 Baby boomers might think that the days of vaccinations are way behind them. Not so fast, according to Dr. Myechia Minter-Jordan, president and CEO of The Dimock Center. "You have to check the titers," she explained.
A titer is a blood test that measures how effectively one's immune system is fending off a virus or other germ. It determines the amount of antibodies — disease-fighting proteins — available to prevent a resurgence of measles, polio or other infectious intruders.
Adults mistakenly assume that they are permanently protected against an array of illnesses. For the most part, that is true.
Many have endured the discomfort and inconvenience of several infectious diseases, while others — typically born in the 1970s or later — have been inoculated against these invaders.
Minter-Jordan pointed out that protection from these diseases, whether natural or provided through a needle, is not necessarily permanent. Only the titers will tell.
The elderly — those 65 and above — are of great concern. They have a higher incidence of many chronic diseases, such as heart and kidney disease, diabetes and several cancers, which make them more vulnerable to certain infections and their complications.
There are four vaccinations people 60 and older must have, said Minter-Jordan.
The first is a yearly flu shot. People tend to dismiss the flu as just a more serious common cold that will go away with rest and plenty of fluids.
In most cases, this is true, but in too many cases it is not. Influenza and pneumonia are the ninth leading cause of death for all ages in this country. The elderly are among the hardest hit. Pneumonia alone is the seventh largest killer of older adults, especially during the winter months. Seniors with chronic diseases are even greater targets.
That's why the second vaccine recommended for this age group is to protect against the most common type of pneumonia (pneumococcal). Unlike flu shots, only one inoculation is required.
The third vaccine recommended for seniors is the herpes zoster vaccine (Zostavax) that was approved by the Food and Drug Administration (FDA) in 2006. The shot is recommended only for seniors who have had chickenpox.
Herpes zoster, better known as shingles, is a painful, blistering skin rash due to the virus that causes chickenpox. The immune system cannot completely obliterate this virus. Instead, it damps down its impact, but the virus remains dormant in certain nerves in the body's nervous system.
Shingles can occur if the virus becomes active again in these nerves years later. The reason for this sudden resurgence is not clear. Often only one attack occurs, but that's more than enough for most people. The pain can be quite excruciating and last for several weeks.
This inoculation cannot prevent chickenpox. Nor can it treat shingles, but it can significantly reduce the recurrence of an outbreak. The Centers for Disease Control and Prevention recommend the shot for those 60 and older although the FDA in March 2011 approved it for people as young as 50.