Lawyer Rachael Rollins forges successful career in Massachusetts transportation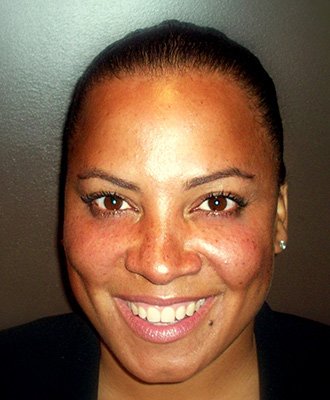 Last year, for example, Rollins served as president of the Massachusetts Black Lawyers Association. She said her work with the organization is all about supporting young law students of color and also keeping them in Boston. With the city having some of the best law schools in the region it is a great draw for aspiring lawyers. However, she says, with Boston's past of racial tension, there is a belief that it might not be a good place to start a legal career for young lawyers of color. This causes many young black lawyers to come to law school at one of Boston's schools then leave to work elsewhere.
Rollins says she advises law students that Boston is a great place to live and work.
"If we can have law students know that there is a vibrant community of color here in Boston in respect to the law community they will stay in Boston," she said. "If they see that there are lawyers succeeding here, they are going to want to stay."
Massport CEO Thomas Glynn sees the hiring of Rollins as chief legal counsel as a big plus for his organization. Massport's close ties with MassDOT and the MBTA meant that Rollins was a well-known individual and highly recommended to move over.
"Massport is fortunate to have someone of Rachael's background, intelligence and dedication in such a critical role," Glynn said. "In addition to her career at MassDOT and the MBTA, Rachael worked for four years as an Assistant U.S. Attorney investigating and prosecuting both civil and criminal cases and defending the United States and its agencies in a wide array of civil suits."
Massport is a public authority but the organization is not funded by state tax dollars. It generates about $8 billion annually through leasing public land, fees and licensing and operates three airports: Boston Logan International Airport, Hanscom Field and Worcester Regional Airport. Massport also oversees shipping and cruises at the port of Boston.
With Massport, Rollins heads up all legal activities in areas such as real estate, construction, litigation, employment and ethics, maritime activities, aviation, security and public finance.
According to Rollins, with MassDOT and the MBTA her work covered a broad range of legal topics as well, but she is particularly looking forward to getting experience in new legal sectors through Massport's aviation and maritime work.
"Twenty-some-odd days into my job I am really excited about the work we are doing," she said. "There is the terror and excitement of learning an entirely different area of law."
In a post-Sept. 11 era, Massport also has to deal with some high-profile legal issues and work with agencies such as the Federal Aviation Administration, the Transportation Security Administration and the Federal Bureau of Investigation.
But Rollins is used to the pressure cooker. MassDOT and particularly the MBTA have had plenty of high profile-legal battles both during her time and for many years before she came to the agencies.
Dealing with complaints from the Massachusetts Commission Against Discrimination was part of Rollins job and she said that she, as well as those in charge of both MassDOT and MBTA took those complaints — and continue to take them — very seriously.
Rollins pointed out that her being the first person to hold the position of general counsel to both MassDOT and MBTA was part of the attempt to better deal with complaints of discrimination.
According to Rollins, the goal was to have the two legal departments work together with one head so that they could address issues more effectively and uniformly. This also helped streamline and support the reporting structure on all issues, including discrimination, throughout both organizations. She said this helped to ensure all the right people were looking at all issues and working together to find solutions.
"The T had very significant litigation prior to my arrival and will continue to have significant litigation," Rollins said. "I certainly didn't leave because I thought the ship was going down. They are making sure they are making the changes that need to be done."