God Save McQueen!
Kam Williams | 10/2/2013, 11:53 a.m.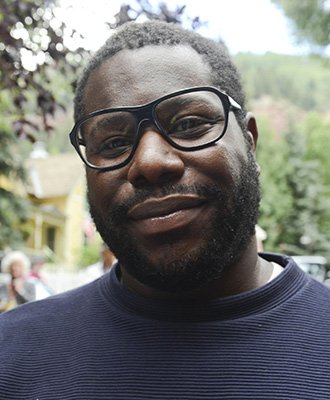 But what happened was "Uncle Tom's Cabin" was published the following year, and that was it for "12 Years a Slave." It fell into obscurity. Academics knew about the memoir but it otherwise became lost. To me, it was always like the American equivalent of "The Diary of Anne Frank." That's why it became my passion to get this film made. 
In a film described as a historical drama, how do you establish a healthy balance between history and drama?
By relying on the book. As a filmmaker I was interested in illustrating the history of what slavery was about, which was slave labor. In the background of one frame, for example, you see sugar cane. In the second plantation, you see logging. And on the third location, we see corn. So, at the same time you're following Solomon's adventure of trying to get home, in the background you simultaneously see the horrors and pains of what slavery was about. 
Do you feel that the great success of "Django Unchained" improves your very visceral film's chances for a warm reception?
I think that film was very helpful, of course, in making people aware by getting the subject matter on film. So, I couldn't say it didn't help.
What interested you as a Brit in an African American story?
The story's not just an African American story. It's a universal story. It's a world story. My parents are from the West Indies. My father's from Grenada, which is where Malcolm X's mother was born. My mother was born in Trinidad, which is where Stokely Carmichael, the man who coined the phrase "Black Power!", was born. Sidney Poitier was born in the Bahamas. I'm part of that diaspora of people displaced by the slave trades. I'm part of that family. It's our story. It's a global story.
How did you settle on Chiwetel Ejiofor as Solomon Northrup?
Chiwetel was always the one I wanted to make the movie with because there's a certain humanity and gentility about him that I needed for the lead role. Solomon was a person who maintained his humanity whatever his circumstances, and I needed someone of that same caliber, because he would be tested to the breaking point. I needed an actor who could hold up during those moments of extreme stress.  
Why did you use the great Michael Fassbender in each of your films?
I think Michael is the most influential actor of his generation. He's like a Mickey Rourke or a Gary Oldman. People want to be him. Actors want to act with him. Students choose to pursue acting because of him. I was very fortunate to land him for "Hunger." We've been close friends ever since. He's an amazing actor I will always want to work with.
How did you assemble such a top-flight cast: Benedict Cumberbatch, Paul Giamatti, Brad Pitt, Quvenzhane Wallis, Paaul Dano and newcomer Lupita Nyong'o?
I had huge help from the casting director, Francine Maisler. She did an incredible job. We auditioned over a thousand girls for the role of Patsey. And we ended up with Lupita, who hadn't even graduated from acting school yet. But she auditioned for us, and that was it. A star was born!
When you look in the mirror, what do you see?
I see all the lines in my face from tiredness.
What was your best career decision?
Meeting my wife.
How did your first big heartbreak impact who you are as a person?
I learned that life is a long and difficult road, but you have to keep going, or you'll fall by the wayside. 
Is there something that you promised to do if you became famous that you still haven't done yet?
Am I famous? 
How do you want to be remembered?
As a person who tried.