God Save McQueen!
Kam Williams | 10/2/2013, 11:53 a.m.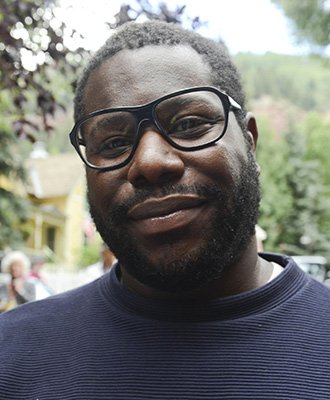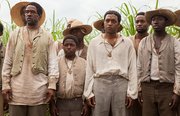 Artist and filmmaker Steven Rodney McQueen was born in London on Oct. 9, 1969. His critically acclaimed directorial debut, "Hunger," won the Camera d'Or at the 2008 Cannes Film Festival. He followed that up with the incendiary offering "Shame," a well-received, thought-provoking drama about addiction and secrecy in the modern world.
In 1996, McQueen was the recipient of an ICA Futures Award. A couple of years later, he won a DAAD artist's scholarship to Berlin. Besides exhibiting at the ICA and at the Kunsthalle in Zürich, he also won the coveted Turner Prize. He has exhibited at the Art Institute of Chicago, the Musee d'Art Moderne de la Ville de Paris, Documenta, and at the 53rd Venice Biennale as a representative of Great Britain.  
His artwork can be found in museum collections around the world, such as the Tate, the Museum of Modern Art, and the Centre Pompidou. In 2003, he was appointed Official War Artist for the Iraq War by the Imperial War Museum and he subsequently produced the poignant and controversial project "Queen and Country," commemorating the deaths of British soldiers who perished in the conflict by presenting their portraits as a sheet of stamps.
Steve and his wife, cultural critic Bianca Stigter, live and work in Amsterdam, which is where they are raising their son, Dexter, and daughter, Alex. Here, he talks about his latest film, "12 Years a Slave," which recently won the People's Choice Awards for Best Film and Best Director at the Toronto Film Festival.
All three of your feature films — this new one, and "Hunger" and "Shame" as well — are so different from each other and yet quite remarkable and memorable, each in their own way. 
Thank you. Well, I do my best. I'm just happy that people are responding to the films as positively as they are. To be honest with you, it's one of those things where we're just happy to get them made. When you get to make something, you always hope people will go and see it. And we're very, very pleased by the response to "12 Years a Slave." It's kind of humbling and remarkable.
Your work reminds me of Ang Lee's in terms of its quality and versatility, in the way that his movies are each phenomenal yet so very different from each other.
Wow! That's a huge compliment. What can I say? He's a master. Ang Lee is a person I really admire and look up to. I love so many of his films, especially "Ride with the Devil," "Sense and Sensibility," and "The Ice Storm."
What does it mean to you to be in charge of adapting Solomon Northup's memoir? How do you explain that his autobiography was buried for around 100 years, as opposed to those of some of his contemporaries, such as Frederick Douglass?
I feel tremendously honored but I also feel a tremendous responsibility because, through this film, we can bring Solomon Northrup's memory to the surface. His story was buried for so long. When the book first came out in 1853, it was a phenomenal best-seller for its time and sold 27,000 copies in 18 months.