Boston to hand over $1 million in budgeting to city's youth
Martin Desmarais | 11/26/2013, 9:31 a.m. | Updated on 11/26/2013, 9:31 a.m.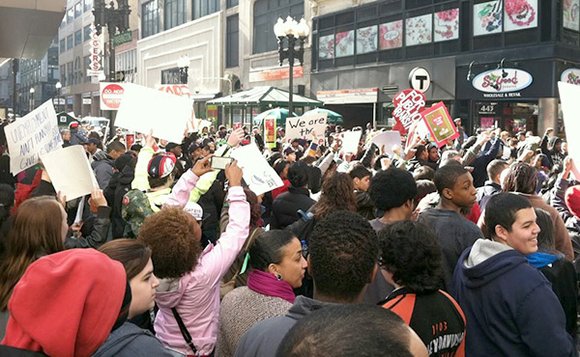 The Boston-based Youth Jobs Coalition is comprised of 40 youth and community groups from across Massachusetts that work together to create more employment opportunities for teens. The coalition works very closely with and supports the Dorchester Bay Economic Development Committee's Youth Force.
According to Lazerow, youth organizers with the Youth Jobs Coalition are familiar with budgeting processes and in fact have secured over $50 million of funding for youth jobs since the organization was started in 2009. Every year, youth coalition members come together to meet with legislators and propose spending in Massachusetts budget line items that support youth jobs.
The Youth Jobs Coalition offers training to youth members to learn to about the budgeting process and Lazerow believes the success they have had illustrates that programs such as the new Boston youth participatory budgeting process can be tremendously successful.
"We have teens that understand this enough that they are teaching others about it," Lazerow said. "It is a really empowering experience for the youth."
Vanessa Snow, manager of organizing and policy initiatives for the Hyde Square Task Force, which supports youth and their families, said that Boston's youth participatory budgeting process sounds like a great opportunity for youth to see firsthand where tax money goes and to become involved in public service.
"I was really happy to hear about his initiative," Snow said. "Mayor Menino has done a great job of looking for ways to have young people involved in city processes.
"Having young people learn how a city budget works and how a budget is allocated is really important and valuable," she added. "It is a great learning experience."
According to Snow, the Hyde Square Task Force is an organization that believes youth should be involved in the decision making process for things affect their life and their community. As such, she expects the youth participatory budgeting process to be a big success.
"There should be a teen voice on the policies that impact them the most," she said.