India.Arie living her truth with new music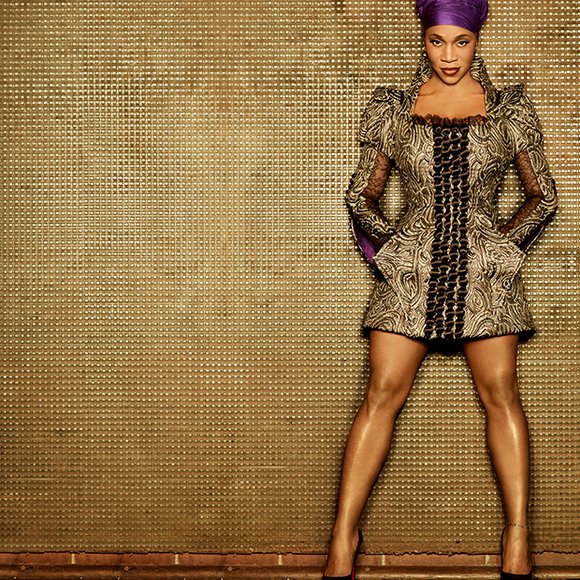 Your music often brings light on self-love and self-acceptance. Why is that so important to you?
All the songs are about myself and they are the truth. I'm always in the process of figuring that out, that there's always something there. My first biggest song "Video" was about self-acceptance. I had no idea that the song would resonate with people so much.
On the poignant song "Break the Shell" you sing "Child, it's time to break the shell/Life's gonna hurt but it's meant to be felt/ You cannot touch the sky from inside yourself/You cannot fly until you break the shell." What were you thinking of when you wrote this song?
I wrote the song after a conversation I had with Cicely Tyson who said to me "You need to break the shell and let life touch you." I realized life is not about avoiding pain but it's about navigating through life.
You have this wonderful connection with your fans. Did you miss being on the road and performing the last few years?
Yes and no. I wanted to be doing it and I wanted to enjoy doing it. I didn't realize how much I enjoyed it on the first tour. It has been overwhelming and it does feel good to be missed. What's good is watching how the music is a part of people's life — the manifestation of seeing them singing all the words to all of my songs. It's such a palpable feeling. It blows my mind. I enjoy that new relationship with my fans. I didn't expect that. It's amazing. I freakin' love it!
After four years, your perspective has changed. How has it affected your views on the music industry?
There are still challenges and I want some big things. The thing that needed to be fixed was my own inner circle.
You'll be in Boston on Nov. 24. What can fans expect?
Fans can expect a high spiritual, a high art, musical fellowship with first-class musicianship. My band is amazing. It's a joyful show. Not a concert, but a "SongVersation." It captures me.